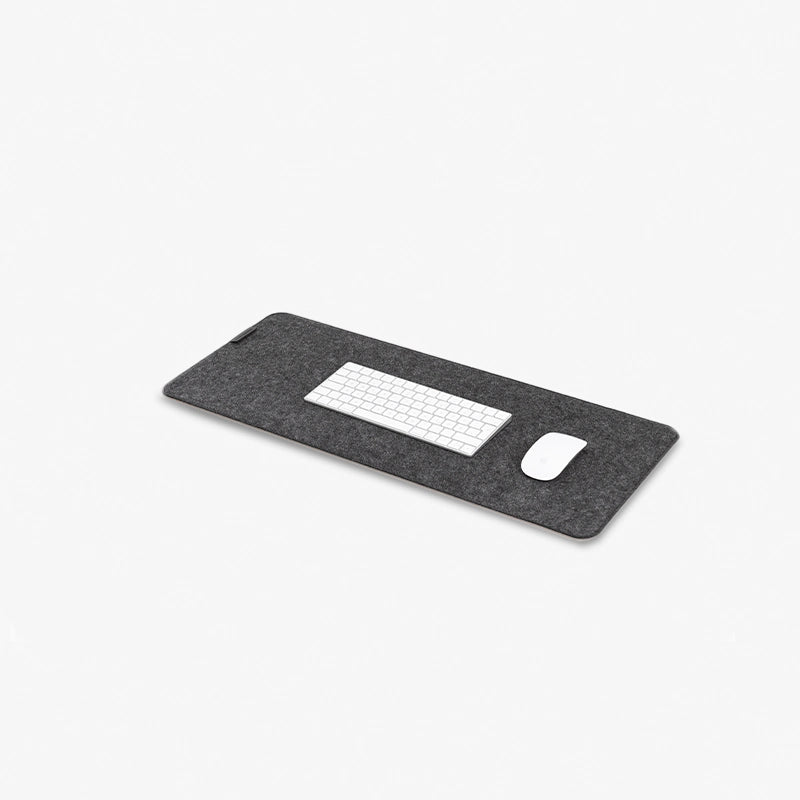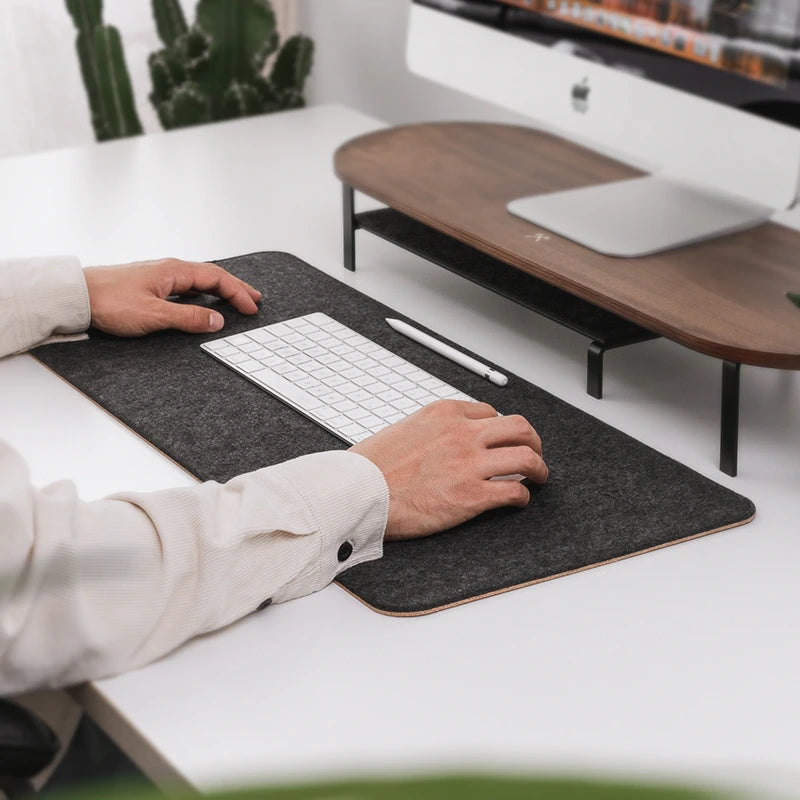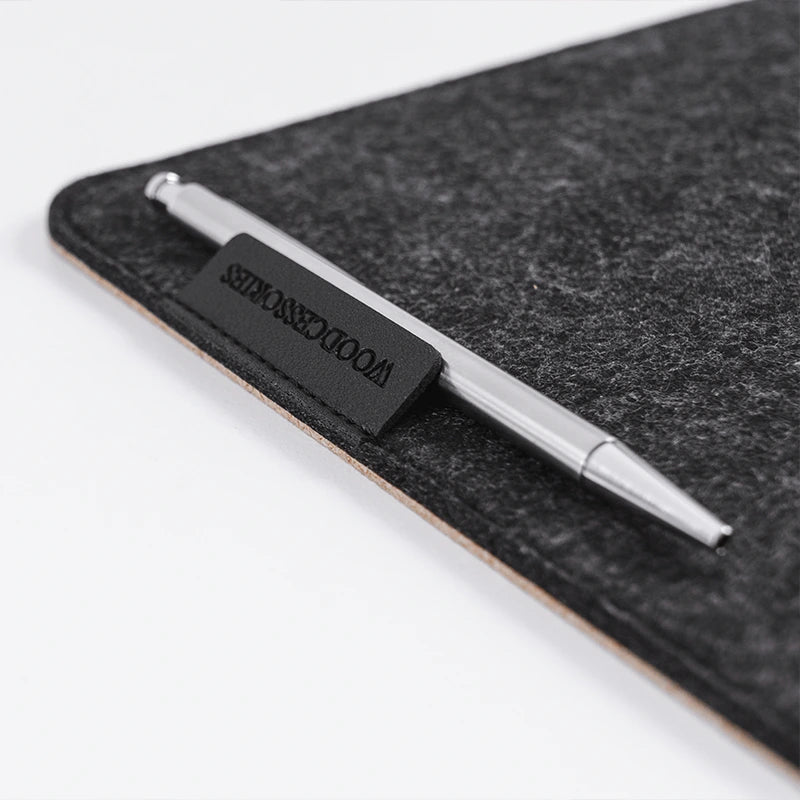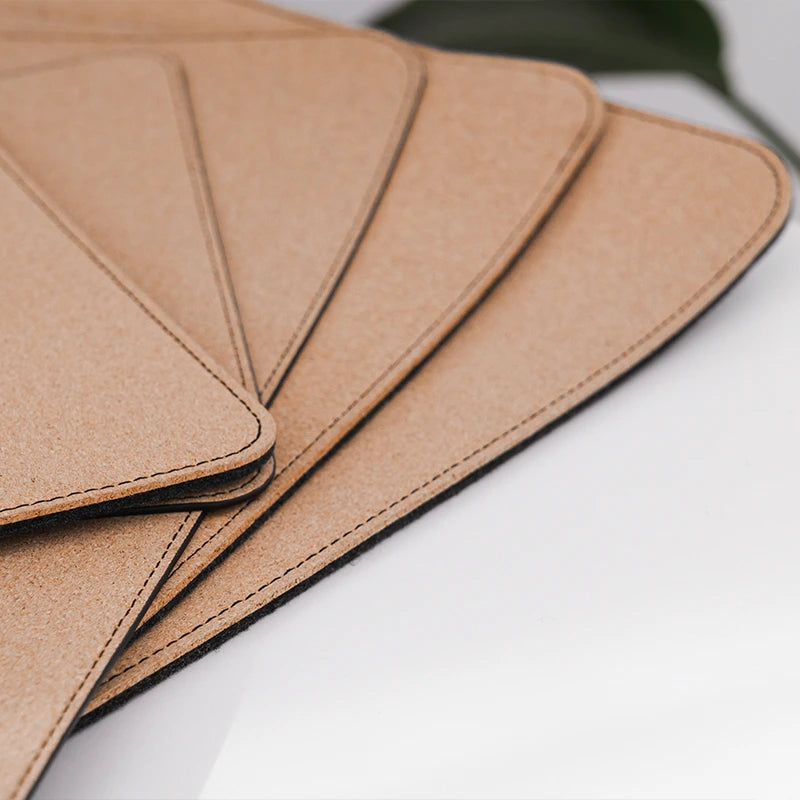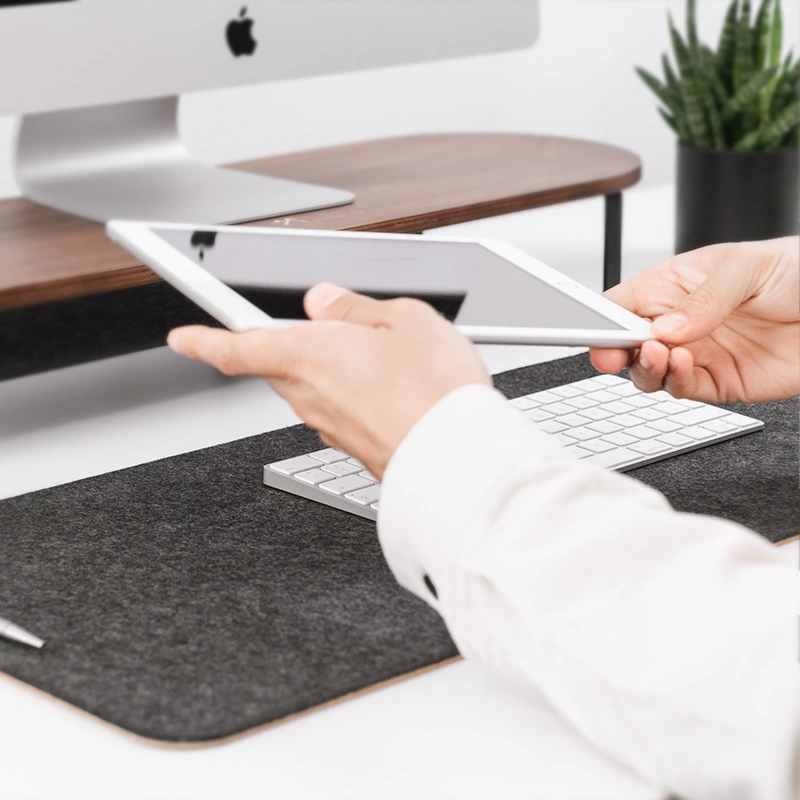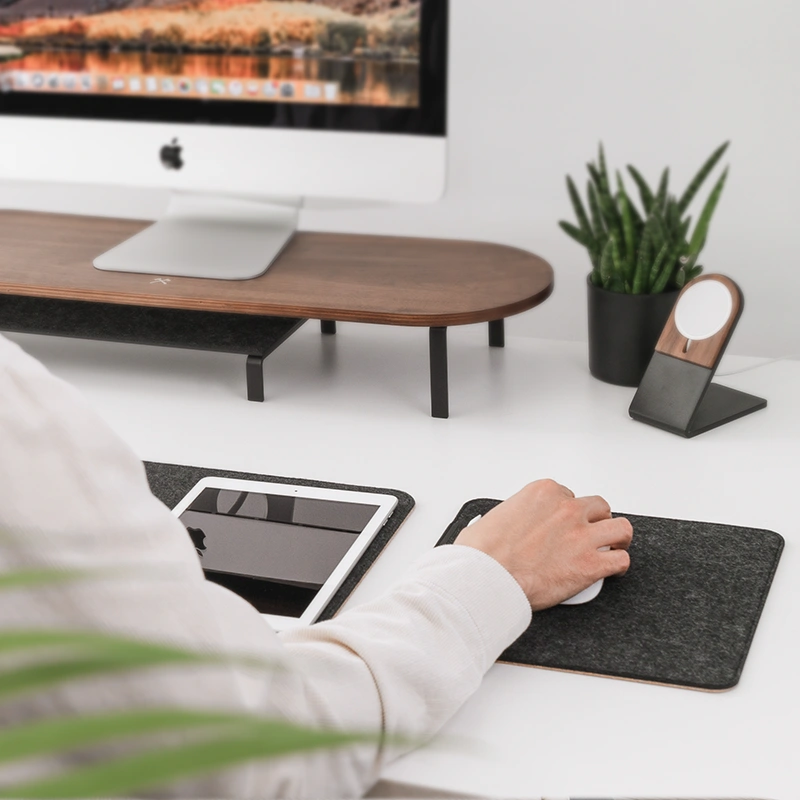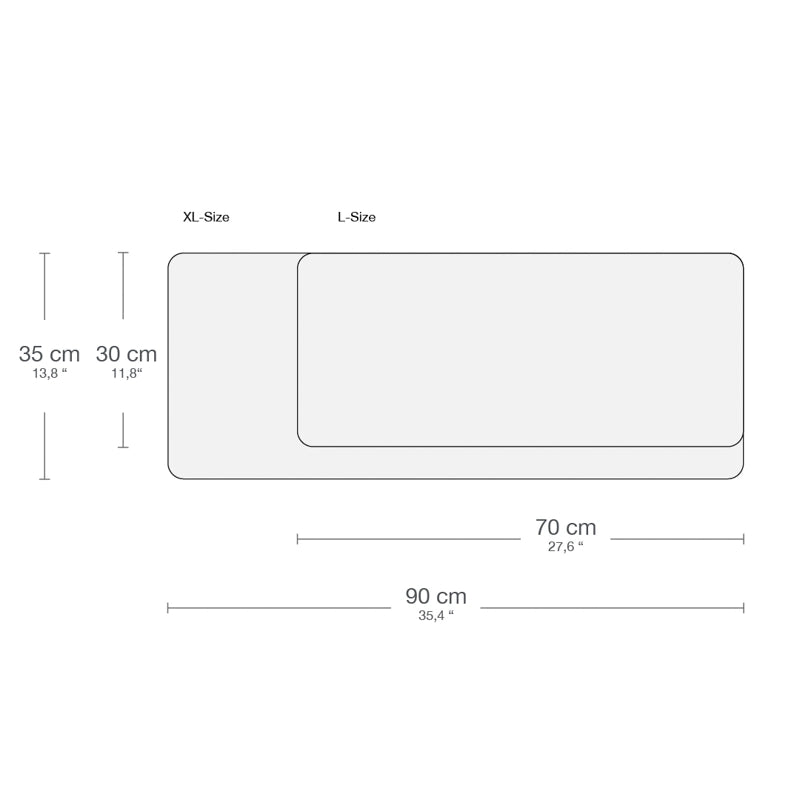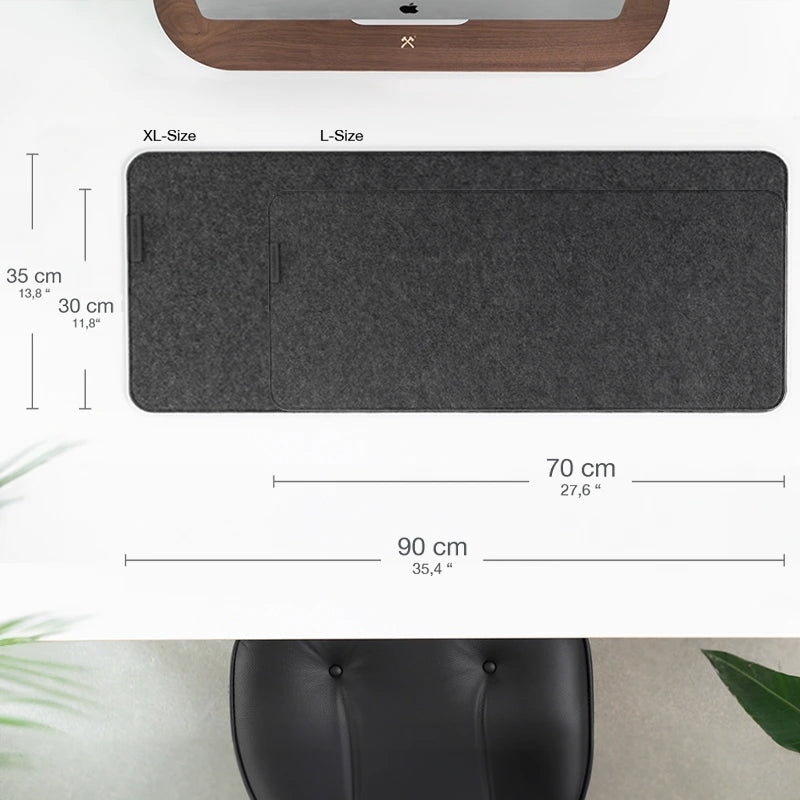 Desk Mat rPET felt desk pad
In stock
Our premium rPET felt desk pad beautifies any desk setup! Experience an organized work environment and improved operation of your mouse! Made from sustainable cork, the non-slip Desk Mat sits perfectly on your desk and won't move an inch!
Easy care surface made of rPET felt
Non-slip underside made of natural cork
Optimal protection from scratches & dirt
Elegant timeless look to match any desk setup
Perfect glide for all common mice
REACH certified & free from harmful substances
L: width: 70 cm, length: 30 cm
XL: width: 90 cm, length: 35 cm
Top made of rPET felt
Underside made of natural cork from Portugal
Shipping costs and delivery time depend on the shipping method and country of the recipient. Shipping is climate neutral with DHL Green!
For more info see shipping info.
Timeless design
Our premium desk pad in dark gray felt comes in a classic look and beautifies any desk setup. Experience an organized work environment, improved operation of your mouse!
Recycled PET felt
The felt desk pad consisting of rPET is the perfect material for a high quality and pleasant feel! The soft texture and neat seams emphasize the noble design!
Sustainable & Smart!
rPET felt
Anti-slip underside
Minimalist design
Perfect glide
Scratch protection
Certified materials
Certified materials
The natural cork underside prevents slipping and protects your desk from scratches. Originating from Portugal, the cork can be harvested without harming the tree & is even 100% biodegradable!
Perfect glide
The soft rPet felt upper provides the perfect glide for your mouse. So you can do all your tasks in no time and don't get stuck at your desk!
Perfect for mouse pad
Our felt mouse pad perfectly complements your desk pad and adds a tidy and clean look to your workspace!
Our desk pad is made of rPET felt and an underside of natural Portuguese cork. The high-quality surface lets your mouse glide perfectly, while the cork layer keeps your desk pad from slipping away.
Your Desk Mat comes in two different sizes and is guaranteed to fit on your desk. You can get it in a smaller size of 70 x 30 cm and as a full desk version with 90 x 35 cm.
We always pay attention to maximum sustainability in our production. All materials used are strictly controlled and are produced as environmentally friendly as possible. In addition, we plant a tree for every product sold with the organization Trees for the Future (TFTF). All our packaging is 100% recyclable and made from recycled waste paper!
Your Woodcessories product does not require any special care. However, your desk mat should be protected from strong moisture or heat. Even if the material is particularly robust, prolonged exposure can cause damage.