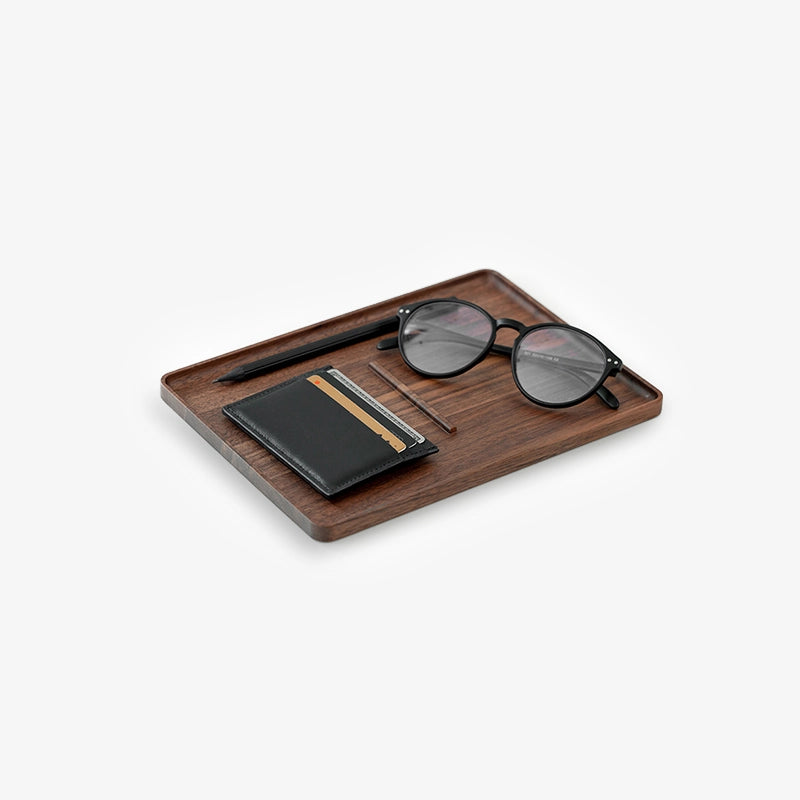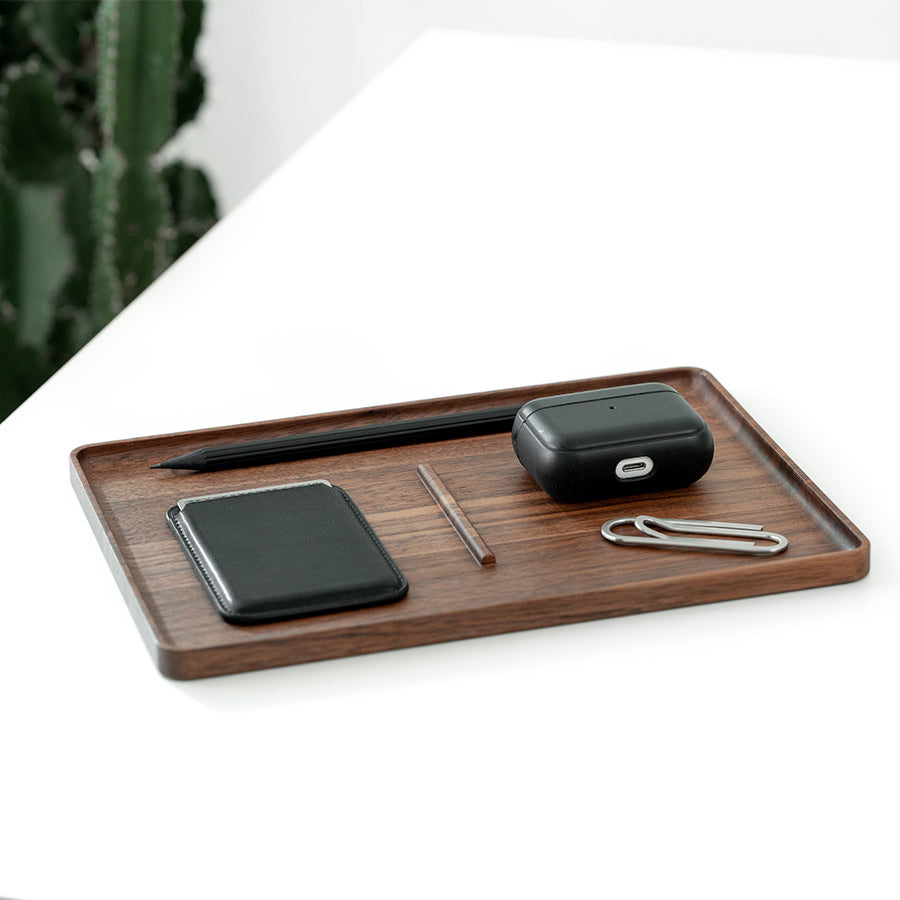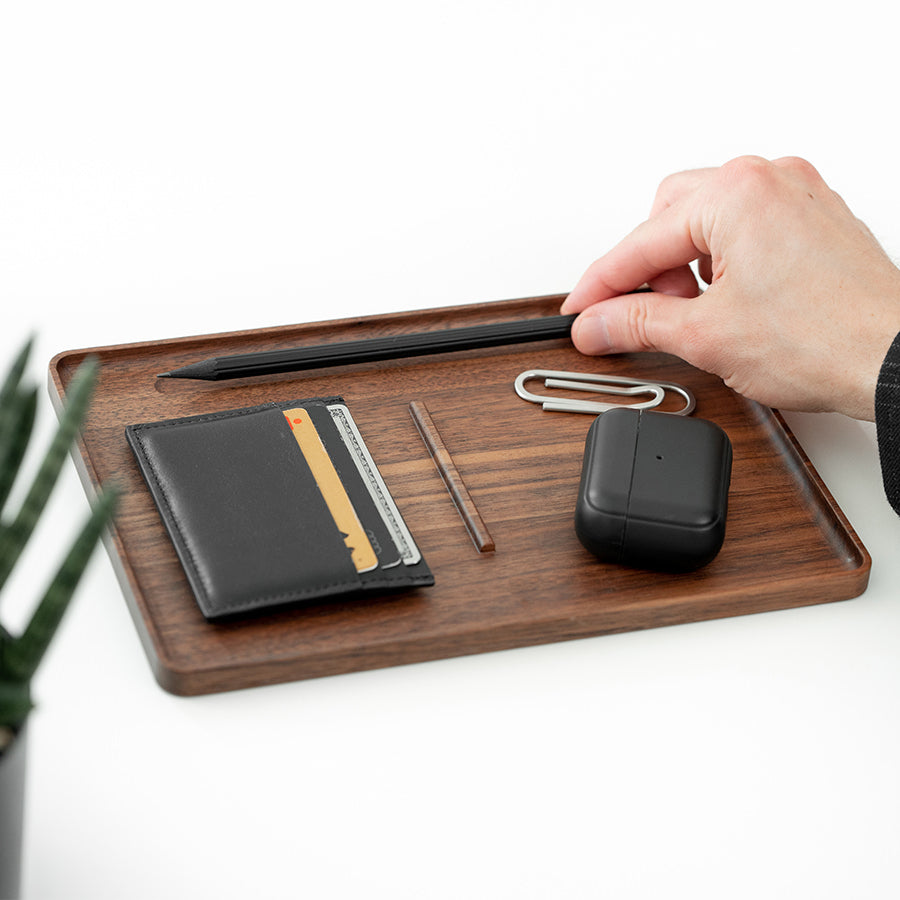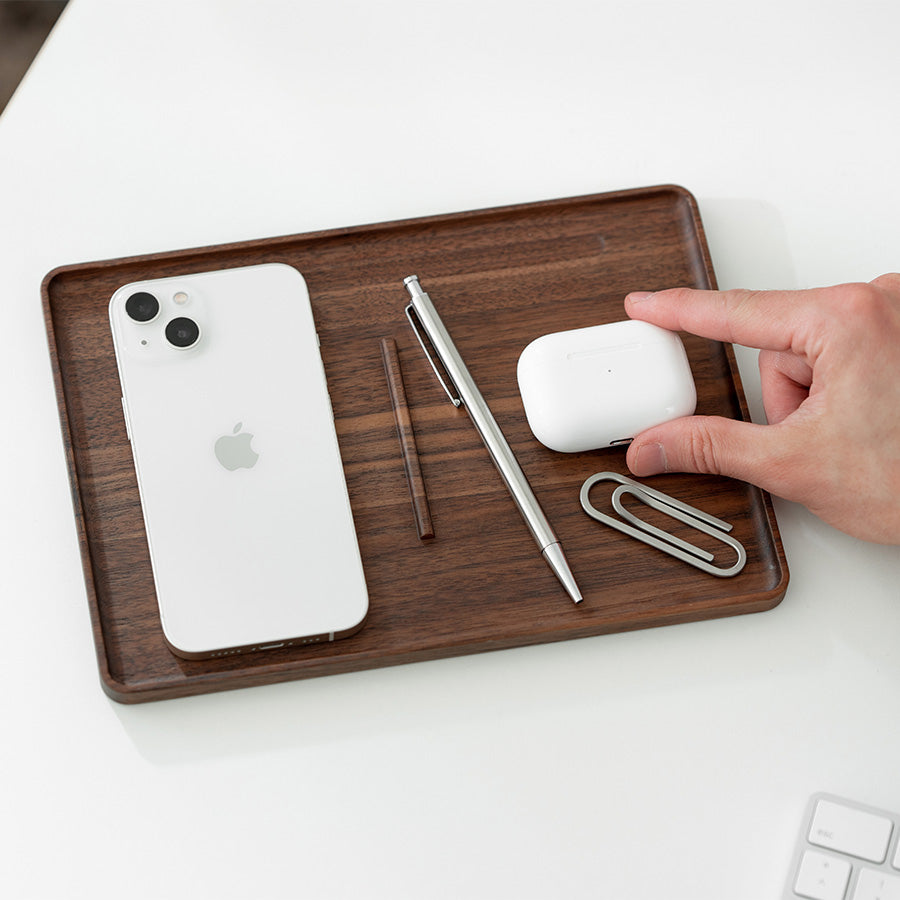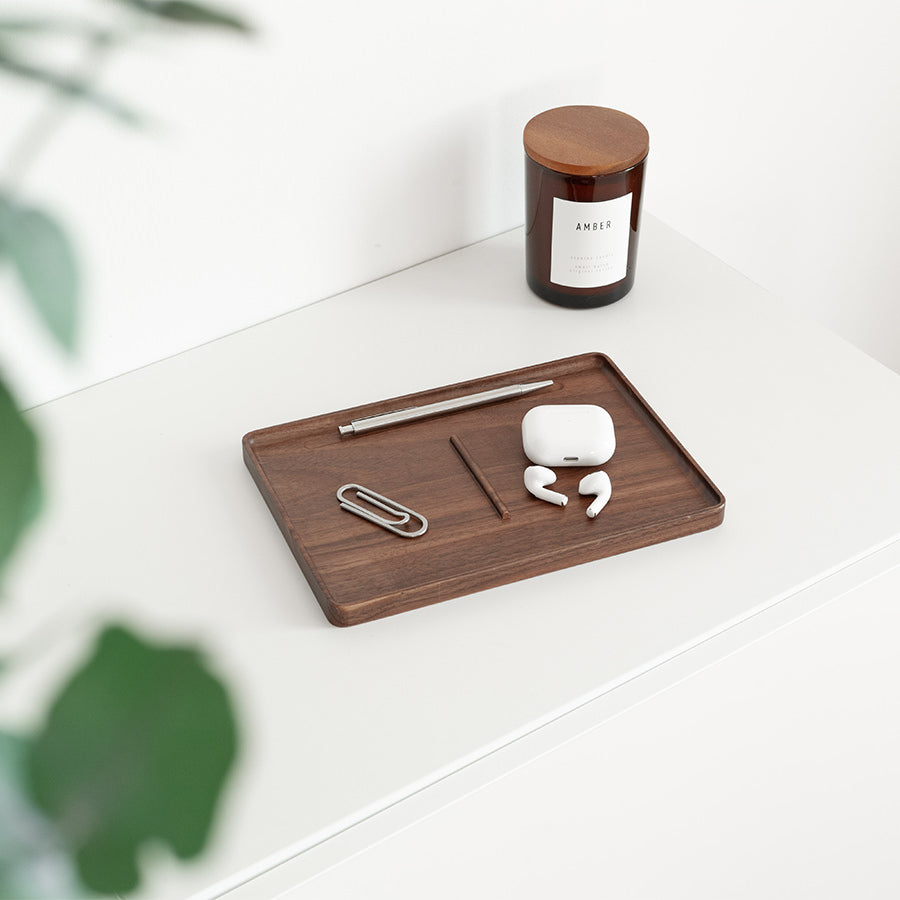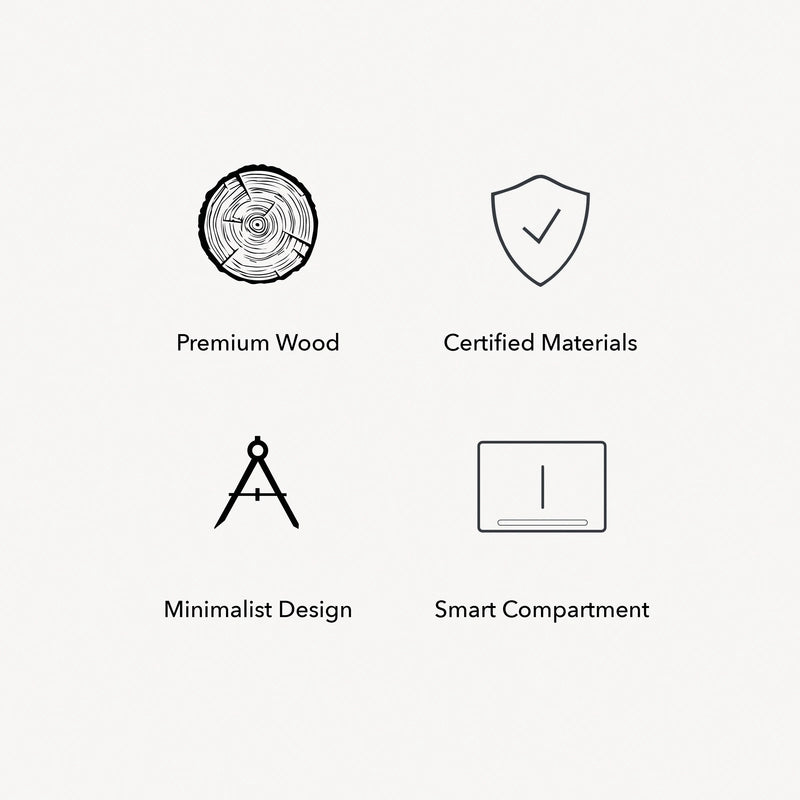 Wooden tray desk
Only 50 left
Say the fight against chaos on the desk! With the high-quality Desk Tray made of real wood you always have the overview! The practical divisions make organization a breeze and thanks to the non-slip bottom, the tray is always ready for you!
Easy organization through smart compartment division
Stable grip thanks to non-slip base made of cork
Stylish design element for office, bedroom & Co.
Weight: 200 g
WxHxD: 240 x 15 x 170 mm
Center bar: 79 x 5 mm
Noble real wood
Non-slip underside made of cork
Shipping costs and delivery time depend on the shipping method and country of the recipient. Shipping is climate neutral with DHL Green!
For more info see shipping info.
Practical storage for everything
The most important things in one place: with our wooden tray in timeless minimal design you collect your essentials in one place and never lose your keys, glasses or headphones again.
Individual & Flexible
The stylish wooden tray is the perfect addition to any room! Whether in the entrance, kitchen, office or bedroom - the desk organizer stows all important objects and immediately creates more order.
Design meets quality!
Noble real wood
Stylish design element
Smart compartment layout
Certified materials
Stable hold
Individual & Flexible
More organization at work
Create more free space and turn your desk into an efficient workplace. The smart compartmentalization ensures that everything has its place!
With Design in Mind
We redefine your desk and home office! Clean lines, timeless look and noble materials result in superior designer pieces that integrate perfectly into your home and office.
The desk organizer is made of high quality American solid wood of oak and walnut. Thus, we create a product of high quality and can guarantee durability and stability of the material.
No, and that's what makes our natural products so special. The Desk Trays are made of real wood and thus each have a unique grain and structure. Therefore, each piece is unique!
Our wooden shelves are 24 cm wide and 17 cm deep with a height of 1.5 cm. For illustration feel free to look at our technical drawing further up the page.
We always pay attention to maximum sustainability in our production. All woods used are strictly controlled and come from sustainable forestry. In addition, we plant a tree for every product sold with the organization Trees for the Future (TFTF). All our packaging is 100% recyclable and made from recycled waste paper!
For our Desk Collection we use high quality solid wood, which consists of spliced pieces of wood. This means that a new tree does not always have to be measured first, because a continuous piece of wood of this size is rare. The production of our products is therefore not only more environmentally friendly and sustainable, but also more cost-effective, which also benefits you.
So, visual differences in the wood may appear from time to time, but even a single piece of wood has different shades and grains!
Your Woodcessories product does not require any special care. Even water stains or a spilled coffee does not affect your key rack. However, your unique piece should be protected from strong moisture, heat, cold or sunlight. Even if the wood is treated with several layers of wax, it is a natural product, which can be damaged by prolonged contact with water or extreme weather conditions and stains or cracked spots arise.