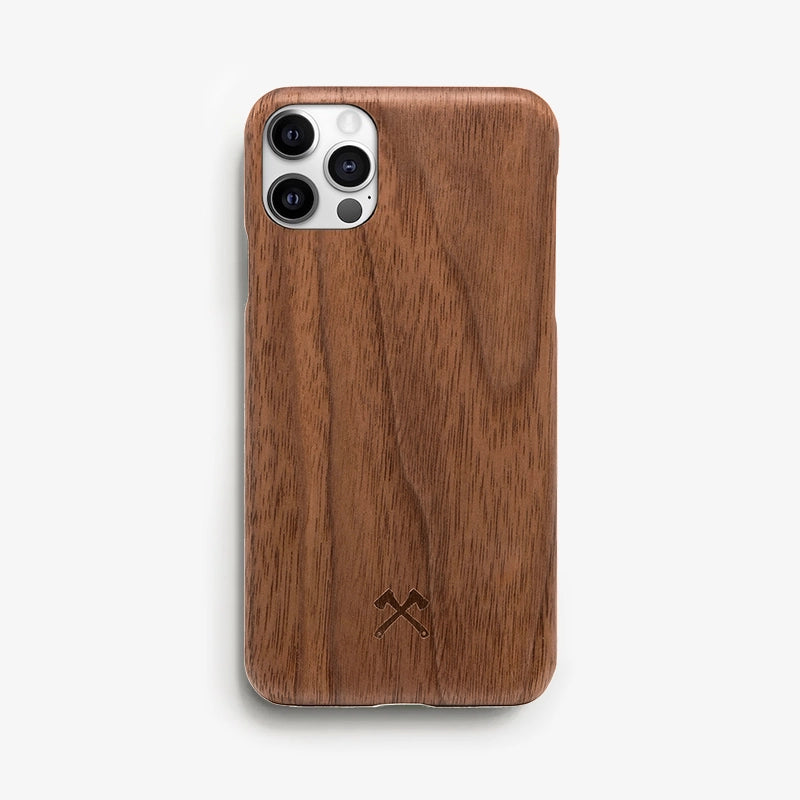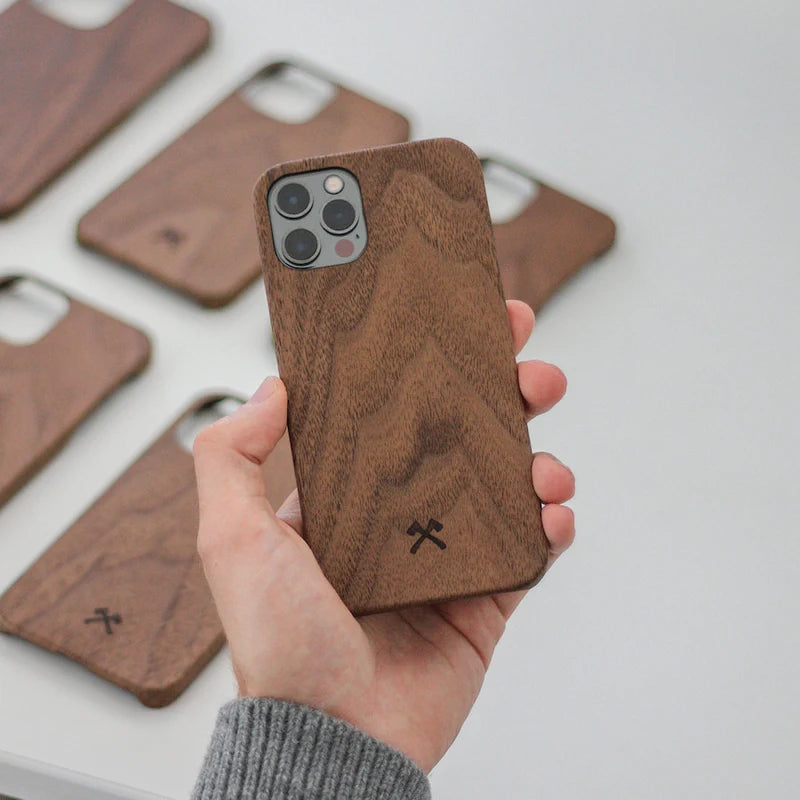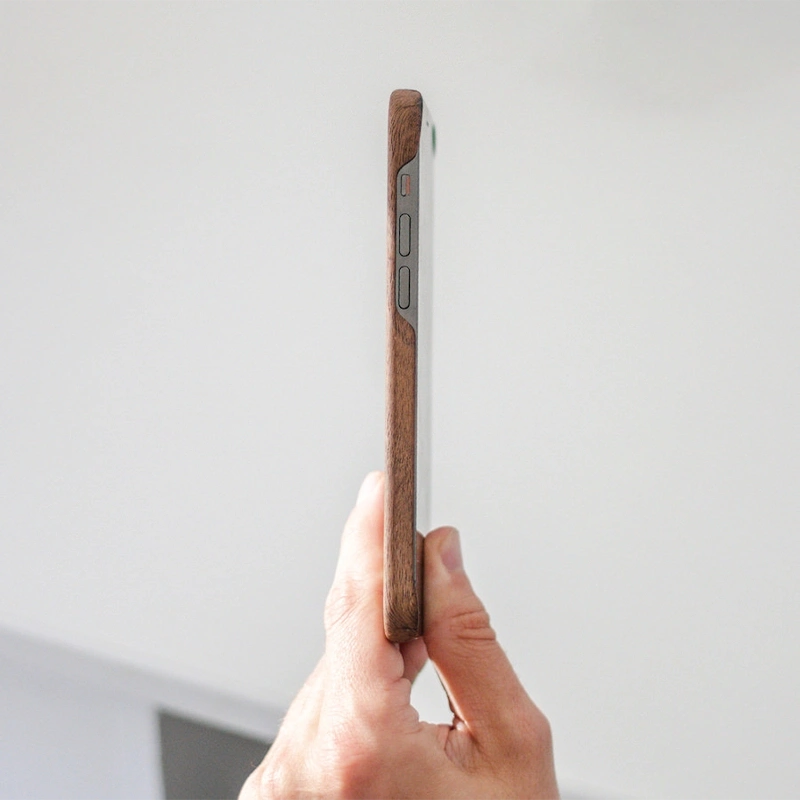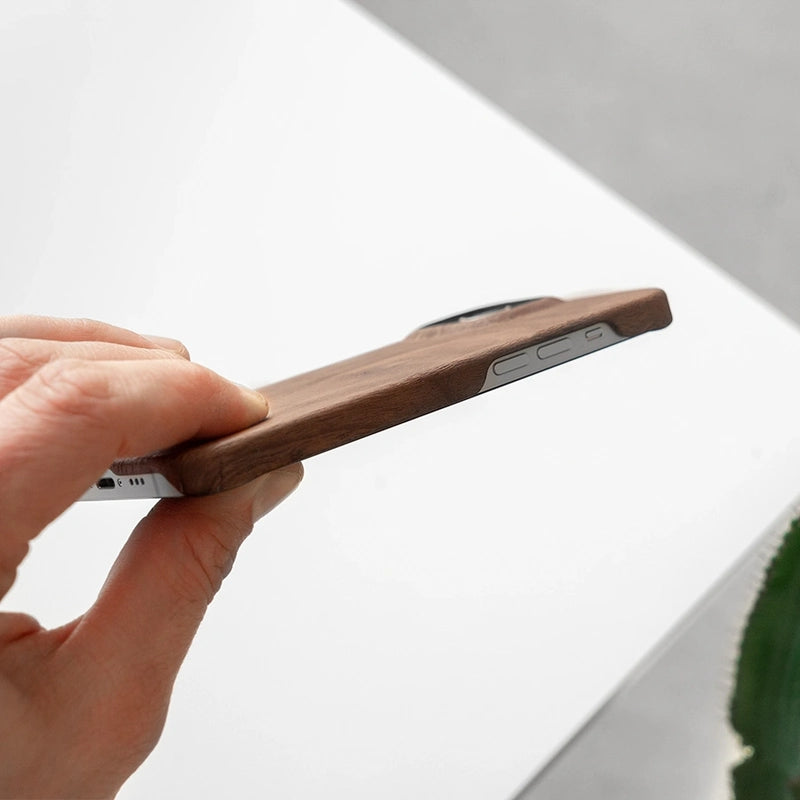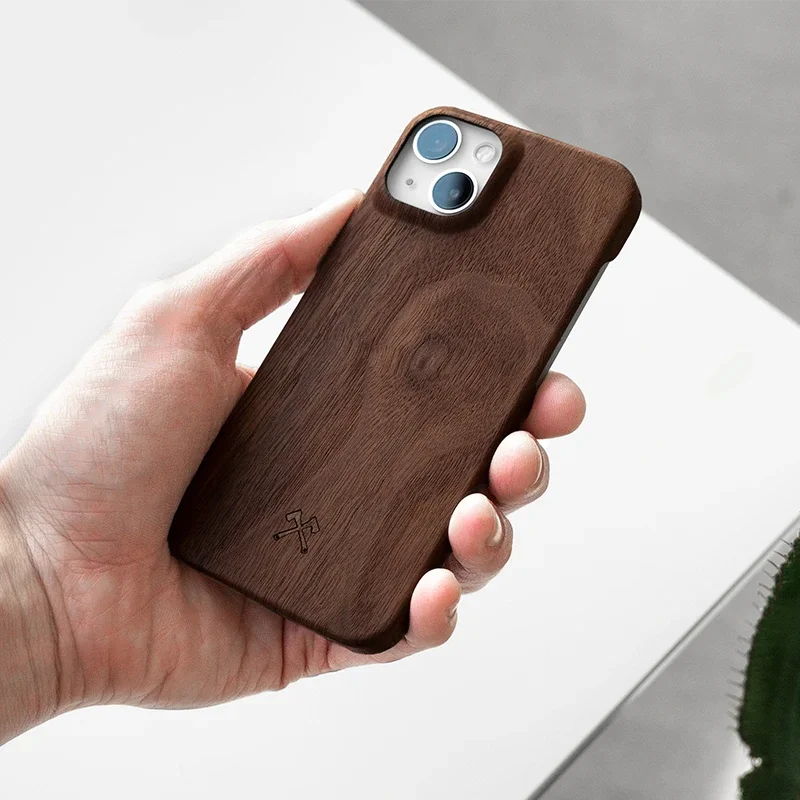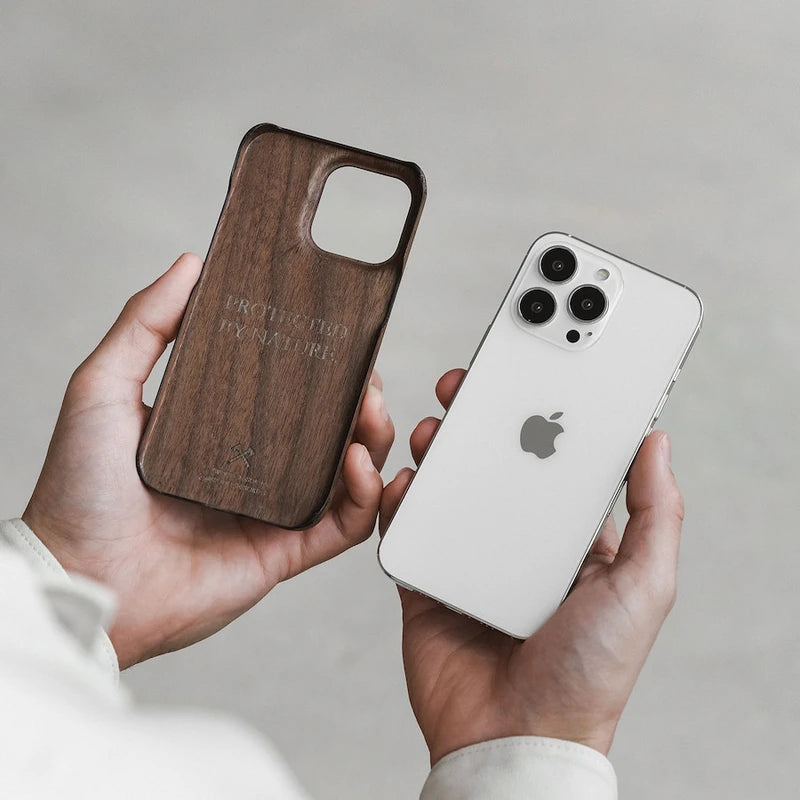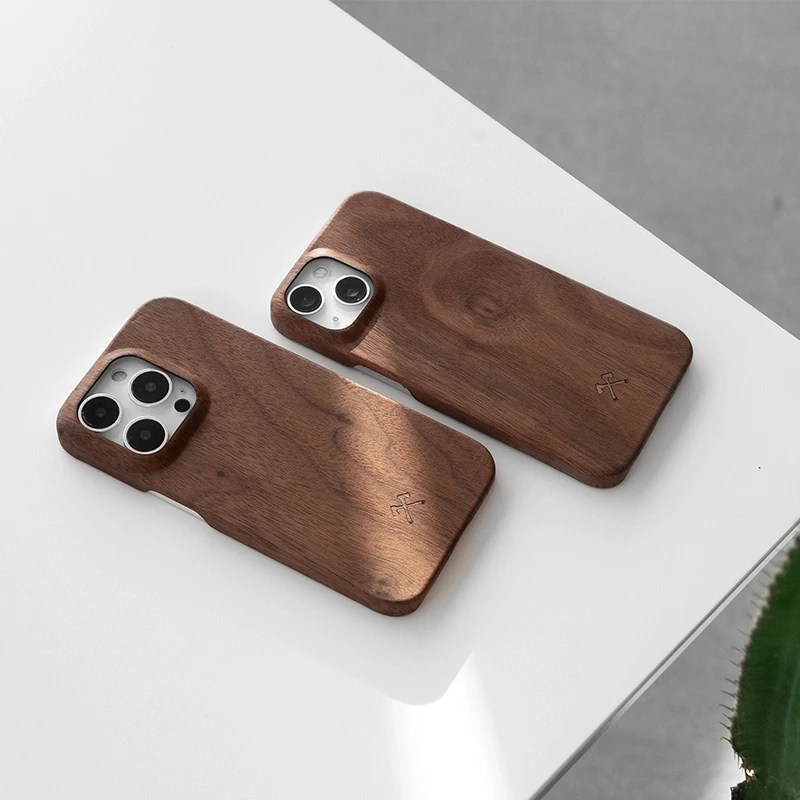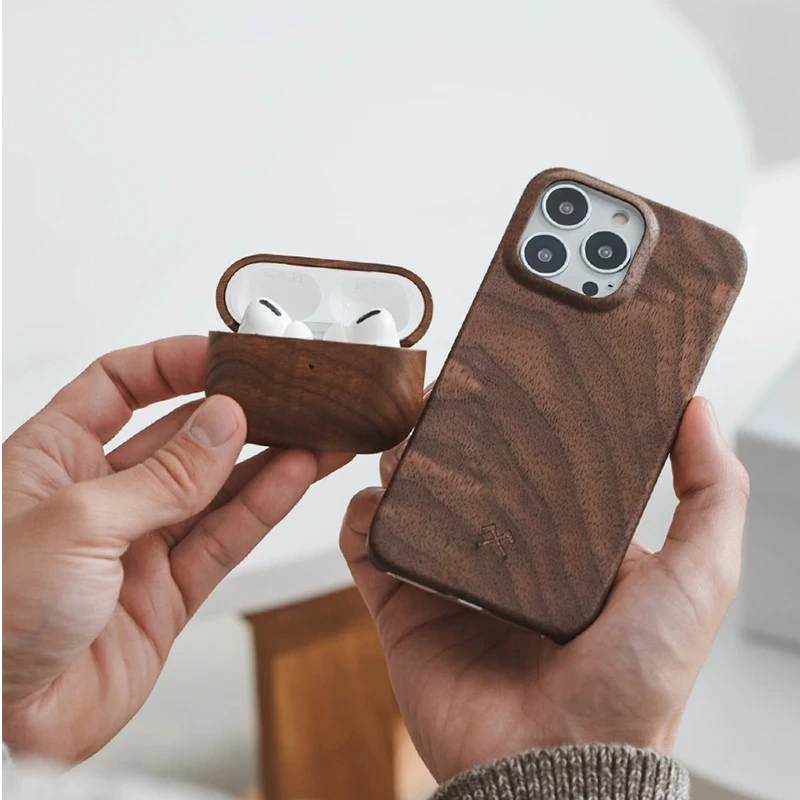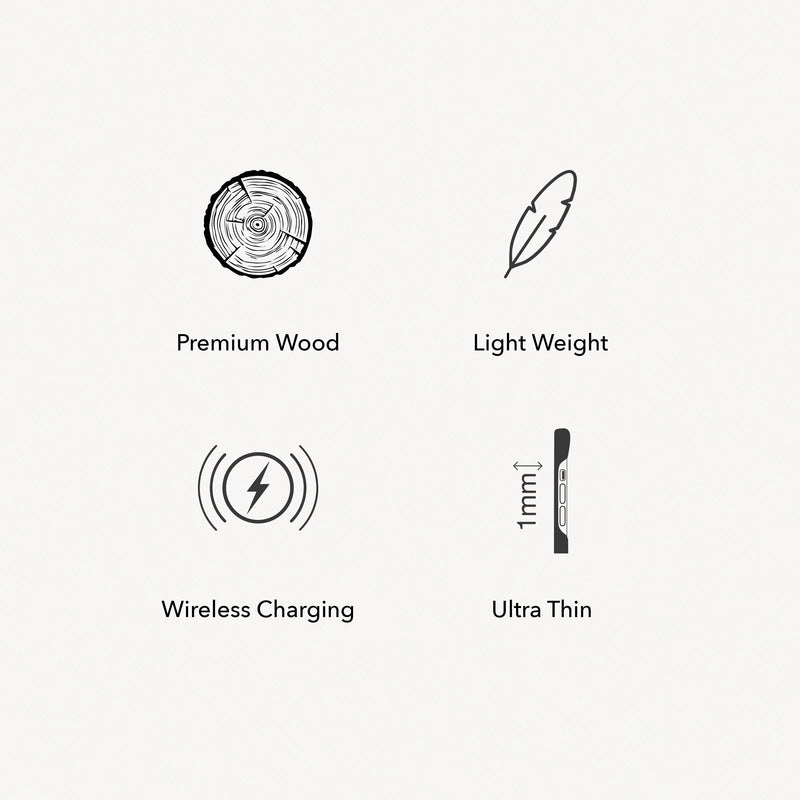 Slim Case iPhone 11 Pro & X(s) Case thin
Only now at a special Xmas price 🎁
With the ultra thin iPhone 11 Pro Case made of wood you give your iPhone a unique look! Thanks to individual grain, each Slim Case is unique and the reinforcement with aramid fibers makes the Slim Case super thin and yet very stable!
Simultaneously charge & work with your phone
Easy & flexible attachment due to mounting points
Keeps your smartphone handy at all times
Ideal viewing angle for operation during work
Easy cable management due to self-adhesive holders
Weight: 27 g
Dimensions: 1 mm thin
Noble FSC certified walnut wood
Robust and stable due to core made of aramid fibers
Shipping costs and delivery time depend on the shipping method and country of the recipient. Shipping is climate neutral with DHL Green!
For more info see shipping info.
Unique one of a kind!
Each Case is different! Handmade from aramid fiber & real wood, the Case refines your iPhone and is a real unique piece!
Quality you can feel!
Years of experience, precise craftsmanship & high quality materials allow the perfect shape for your Apple iPhone!
Quality meets sustainability!
Ultra Thin
Wireless Charging
Precise fit
Super light
Sustainable
Noble real wood
1mm Thin
Real wood meets razor-thin Apple design! Slim & stable thanks to innovative aramid fibers.
Wireless Charging
Thanks to the thin wood, the iPhone Hardcase is compatible with all wireless charging stations.
Matching AirPods Case
Perfect for the noble AirPods Case made of wood.
Material & Care
No, and that is exactly what makes our real wood products! Each cell phone case made of wood is truly unique and will only exist once in the world. Since we work with a natural product that always has different grains and structures, each Case is individual in its look and feel.
All products from our Wood Collection come from nature! We use real wood, most of which comes from Germany and the USA. All woods are certified and come from sustainable forestry.
Although we use real wood, we made sure that the protective cases do not add any noticeable weight to all Apple devices. So the wood is about 1mm thin and weighs 25g.
No! Incredible but true, our covers made of real wood & aramid are bendable and almost indestructible. Thanks to the integrated core, the Case is stronger than carbon and will not break in case of falls or impacts.
Your Woodcessories product does not require any special care. Even normal weather conditions, such as rain showers, do not affect your unique piece. However, your unique piece should be protected from strong moisture, heat, cold or sunlight. Even if the wood is treated with several layers of wax, it is a natural product that can be negatively affected by extreme weather conditions.
Accessories & Other
Our wooden iPhone Case is a simple click-in case. It is tailored to fit any iPhone model from iPhone SE to iPhone 14 Pro Max. Simply click the iPhone into the Case and it sits securely in the case. All buttons and controls remain fully accessible.
Yes! All iPhone models from iPhone 8 onwards have an integrated wireless charging function, which makes charging the device easy and intuitive. Thanks to the millimeter-thin layer, the wood cases can also be used for inductive charging (Qi technology). And are also compatible with the Apple MagSage charger!
But safe! All our Slim Cases for iPhone 12, 13 & 14 are compatible with Apple's MagSafe© technology and can easily be charged with the MagSafe Wireless Charger. So you get even faster charging power of up to 15W by simply placing the charger right at the height of your iPhone's Apple logo. You'll feel a magnetic pull there and see the MagSafe logo on your display - and your iPhone will charge!
Thanks to the ultra-thin wood layer, using the Apple MagSafe© Charger is no problem at all. This keeps the full magnetic force between your iPhone and your wireless charger and provides the necessary hold. The leather wallet from Apple also has a certain hold. However, we would like to point out that the MagSafe Leather Wallet does not have the strongest magnetic pull and can therefore slip on the smooth surface of our Slim Case. But we are already working on our own solution!