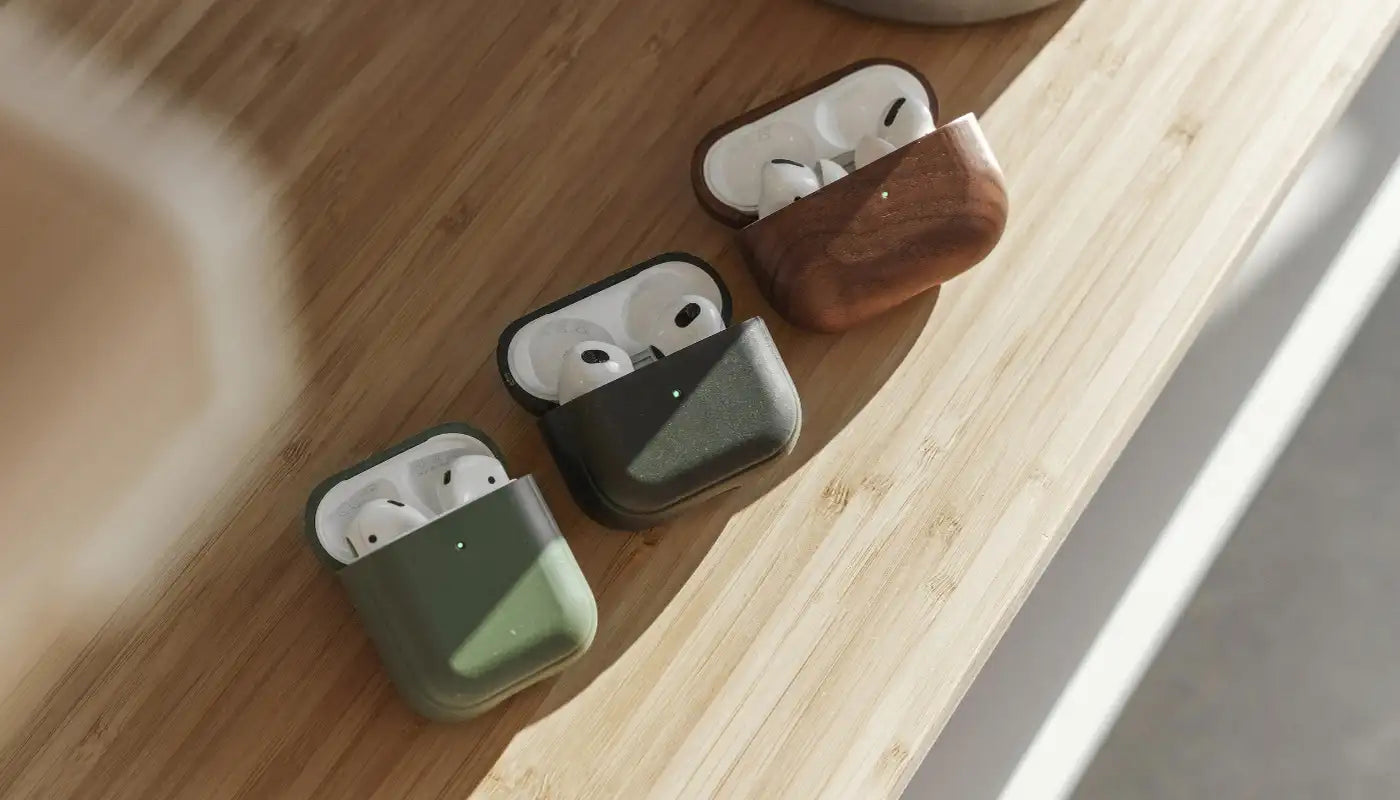 AirPods Cases
Discover sustainable accessories for your Apple AirPods & AirPods Pro! Our high-quality AirPods Cases made of wood and our Cases made of biodegradable plant material protect your AirPods headphones all around and leave no ecological footprint. The vegan AirPods Pro Cases are the optimal eco-friendly alternative! Choose between practical AirPods Case that fits in any pocket or smart AirPods leather Case to wear around your neck - for AirPods 1 & 2, AirPods 3 and AirPods Pro!
No more plastic - protect your Apple AirPods the green way! Our sustainable AirPods & AirPods Pro Cases made of premium wood and organic plant material provide reliable 360 degree protection with reinforced corners and anti-shock function. The high-quality material fits snugly against your AirPods and is scratch and shock resistant. So you never have to worry about annoying scratches and dirt again and show your style!

The AirCase made of high quality leather is the first practical AirPods Case, which you can wear stylishly around your neck. The super soft AirPod Case is the perfect combination of protection and comfort due to the removable & adjustable necklace and therefore the ideal companion for on the go! The AirPods Case made of vegetable tanned premium leather is treated without chemicals and thus ensures extra durable protection!

All our AirPods Cases are compatible with wireless charging and available for all Apple AirPods 1st, 2nd & 3rd generation and AirPod Pro models - find your perfect companion!