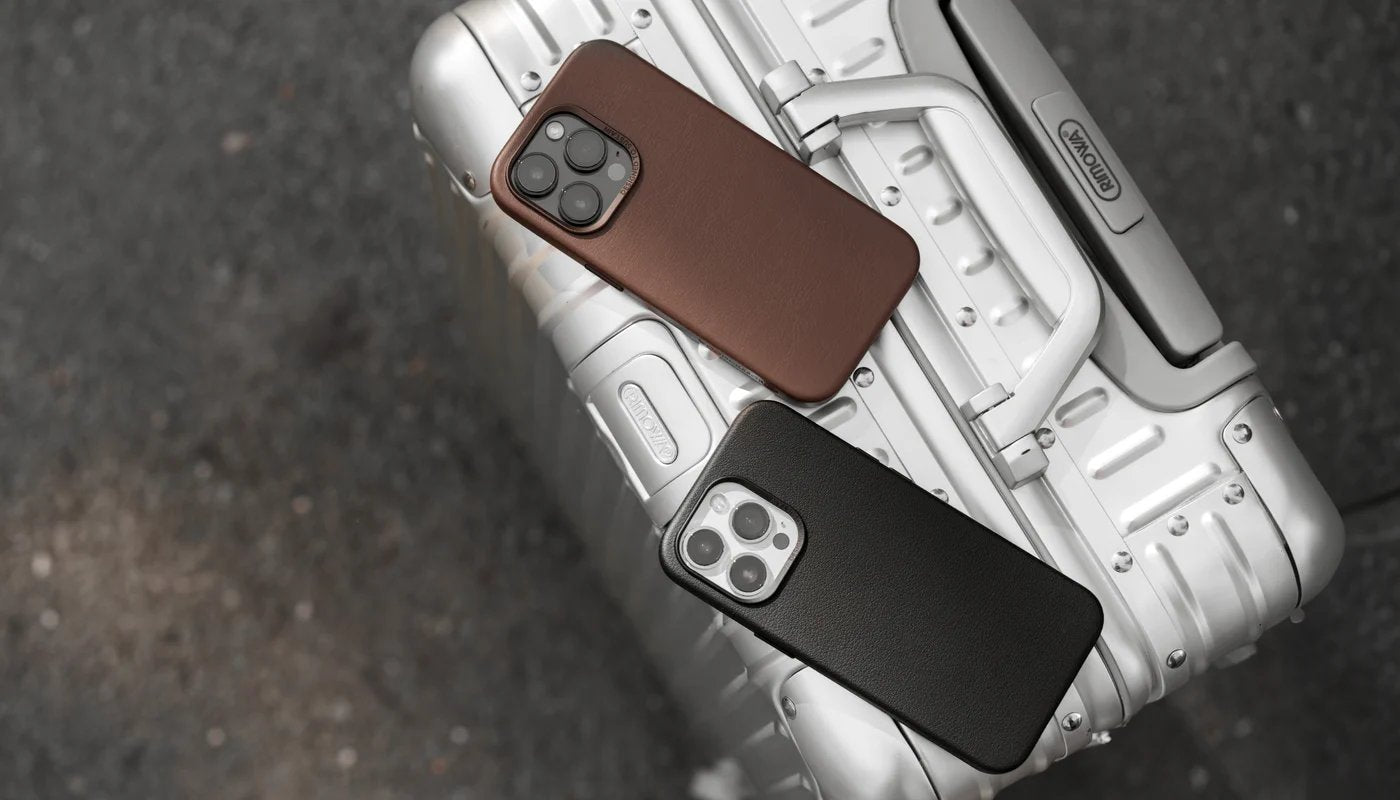 iPhone leather Cases from aloe vera
Quality, character and tradition meet eco-friendly materials: this Case is made for leather fans who care about the environment. Made from animal-free leather derived from aloe vera plants, our organic iPhone leather Case enhances the look and feel of your iPhone while providing rugged protection! Just like real leather, our handmade Case gives your iPhone a beautiful, unique character.
Like leather, but better! The first plant-based alternative!
After years of development, we finally developed AloSkin. A longlasting, premium leather alternative made from Aloe Vera fibers, natural rubber and post-consumer PU. Made for the leather fanatics who care about the environment  
Choose our Planet
Innovative plant material made from AloeSkin uses 80% less water and energy to produce in comparison to genuine leather, while being 3 times more durable than PU leather alternatives. The same premium, long-lasting carry, now fused with our dedication/foundation to sustainability. 
Your leather iPhone Case evolves over time
Our leather phone case will develop a rich patina that is completely individual. From the first day to the last, your leather case will weather but not wear away, developing a stylish, rich character that is uniquely yours. 
Made for MagSafe
Integrated heat-resistant magnets align perfectly with your iPhone within seconds, offering the best MagSafe© experience! 
360° protection with our iPhone leather case
Our premium Leather Case stylishly elevates the look and feel of your iPhone while offering rugged protection. With an internal shock absorption construction and GRS© certified ABS material, as well as a full 360 degree design, Bio Leather Case is made to protect against drops up to 6ft, while staying sleek and lightweight at the same time.
100% Vegan - our iPhone 15 Leather Case
Unlike real leather, no animal is involved or harmed in the making of our design pieces. It is our belief that beautiful leather cases do not have to come from the skin of another living creature.