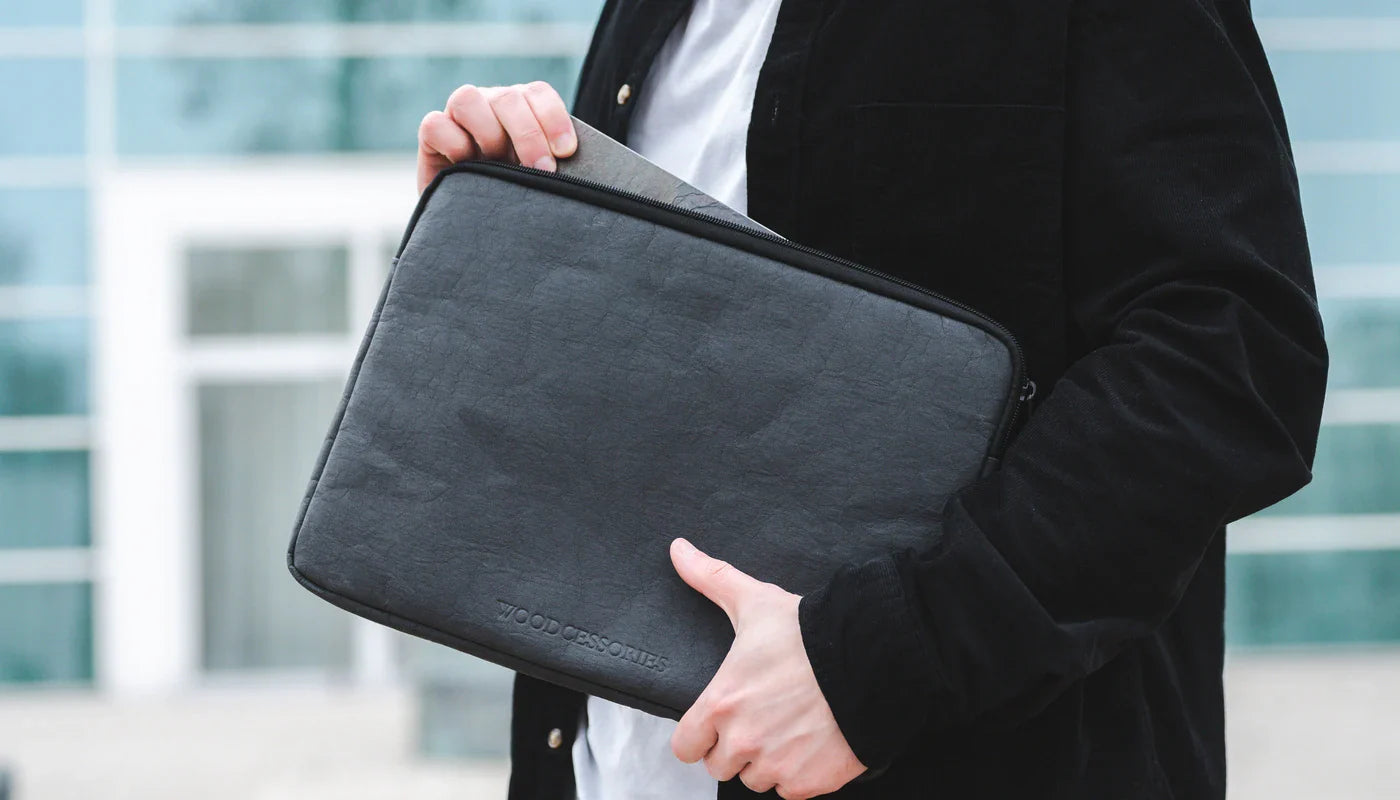 MacBook Pro 15" Cases
Discover our variety of cases for your Macbook 15" Pro (2016 models and later). With our sustainable handmade covers & cases, your MacBook is in safe hands! Our MacBook Cases are made of only natural materials like our high quality wood, real stone, soft wool fabric and kraft paper made from vegetable pulp. Whether it's a self-adhesive scratch-resistant skin or a padded weatherproof pouch - find your perfect Woodcessories companion for your MacBook Pro 15"!
Protect your MacBook 15 Pro with the original Woodcessories products and combine high quality protection with minimal design! Made from soft durable wool and vegan leather, the high quality MacBook Cases protects your laptop from dirt, weather and scratches and is simply a stylish accessory. Our sustainable MacBook 15" Pro Sleeve made of strao durable wood fiber kraft paper is water resistant, tear resistant and extra durable. Additional protection from the inside is provided by soft felt made from recycled PET bottles that helps the environment. Smart interior pockets provide extra storage space and easy organization. So you are guaranteed always prepared for any event!
Over 200,000 satisfied customers