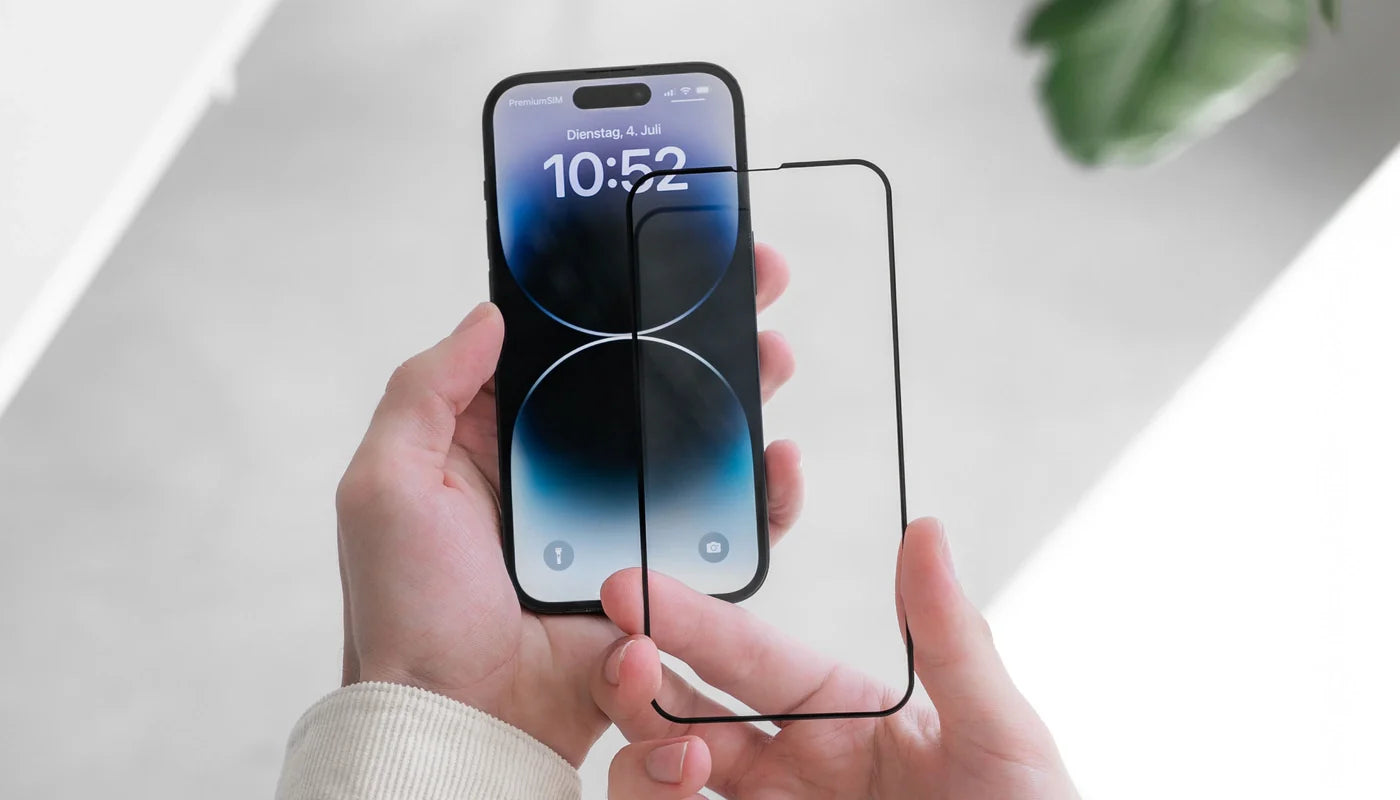 iPhone Tempered Glass
Our extra strong iPhone bulletproof glasses are our pride and joy: In addition to our iPhone cases, you will find additional screen protection with absolute HD transparency, which is so crystal clear as if there is no protective glass on it! Our high-quality iPhone protection films made of Japanese Asahi glass nestle bubble-free to your display, are scratch-resistant and provide even more protection. The tempered 9H glass is especially hard but at the same time so thin that you can still use all the functions of your iPhone. Our Tempered Glass screen protectors are available in 2.5D, 3D and with extra privacy filters for more privacy in public. Find your perfect screen protector for your iPhone now!
The Woodcessories Dream Team - combine our sustainable iPhone Cases with one of our ultra-hard iPhone protective glasses made of hardened 9H Tempered Glass! The custom-fit protective films are self-adhesive, scratch-resistant and thanks to oleophobic coating also repel dirt and fingerprints. Crystal clear HD transparency allows all the usual iPhone functions such as Face ID.

The iPhone bulletproof glasses are available in 2.5D optics and with rounded edges for a 3D DIsplay. With our privacy filter, your display is only visible to you within a 60° angle, guaranteeing you privacy even in crowds.