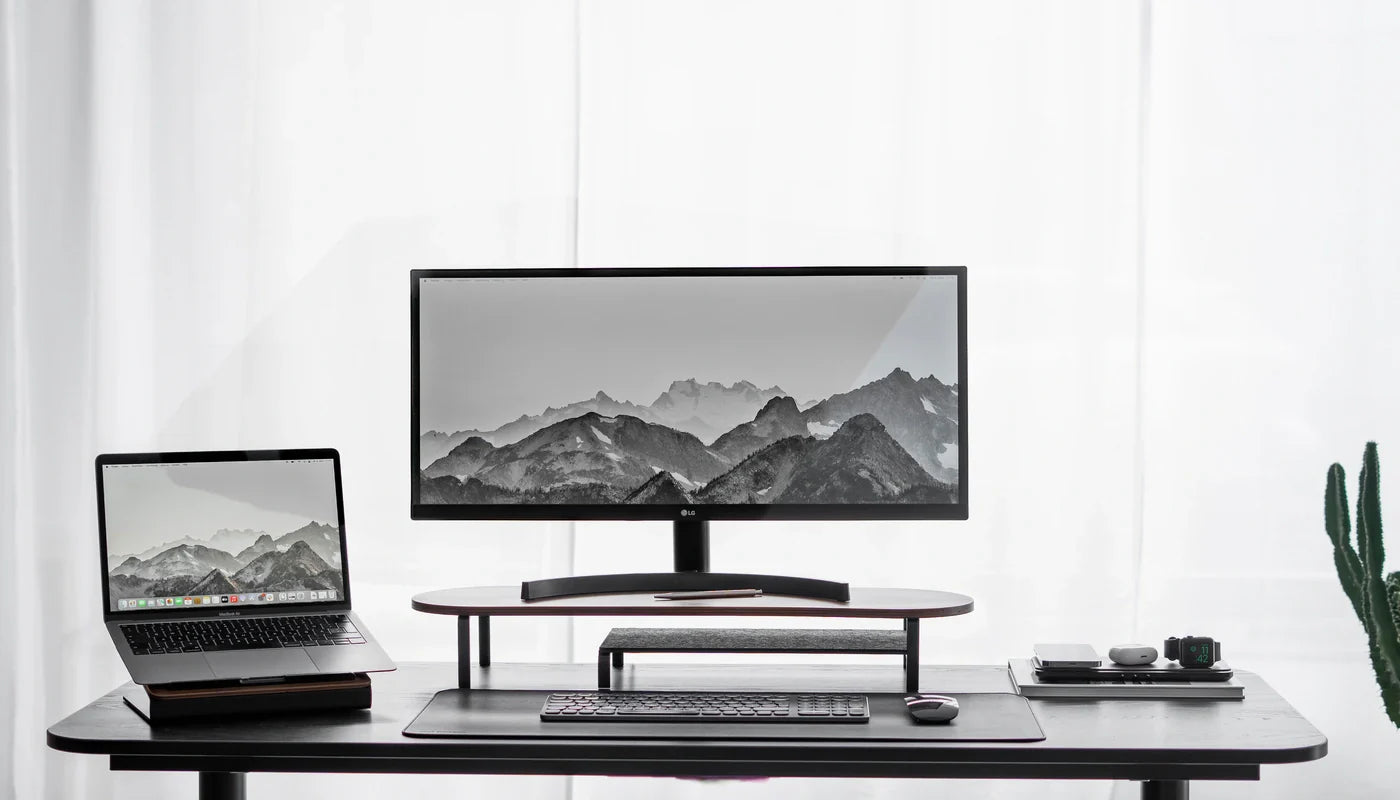 Desk accessories
Create your optimal desk setup with our sustainable wooden desk accessories. These new wooden gems not only ergonomically enhance your desk, but also help you organize your workspace better and use it more efficiently. Here you'll find smart desk organizers like our ergonomic desk attachment and desk stand, as well as practical desk essentials like iPhone holders and trays.
Work and nature in perfect harmony
This year, the focus is primarily on modern working. An organized and tidy workplace leads to more productivity and balance. This is where our SmartWork Series comes in.

The elegant desk accessory for individualists with style. Highest quality materials meet sophisticated aesthetics and practical features! Consisting of noble wood and matt aluminum, our accessory is an eye-catcher on every desk and home office! Thanks to the ergonomic design, it is the ultimate combination of style and functionality.