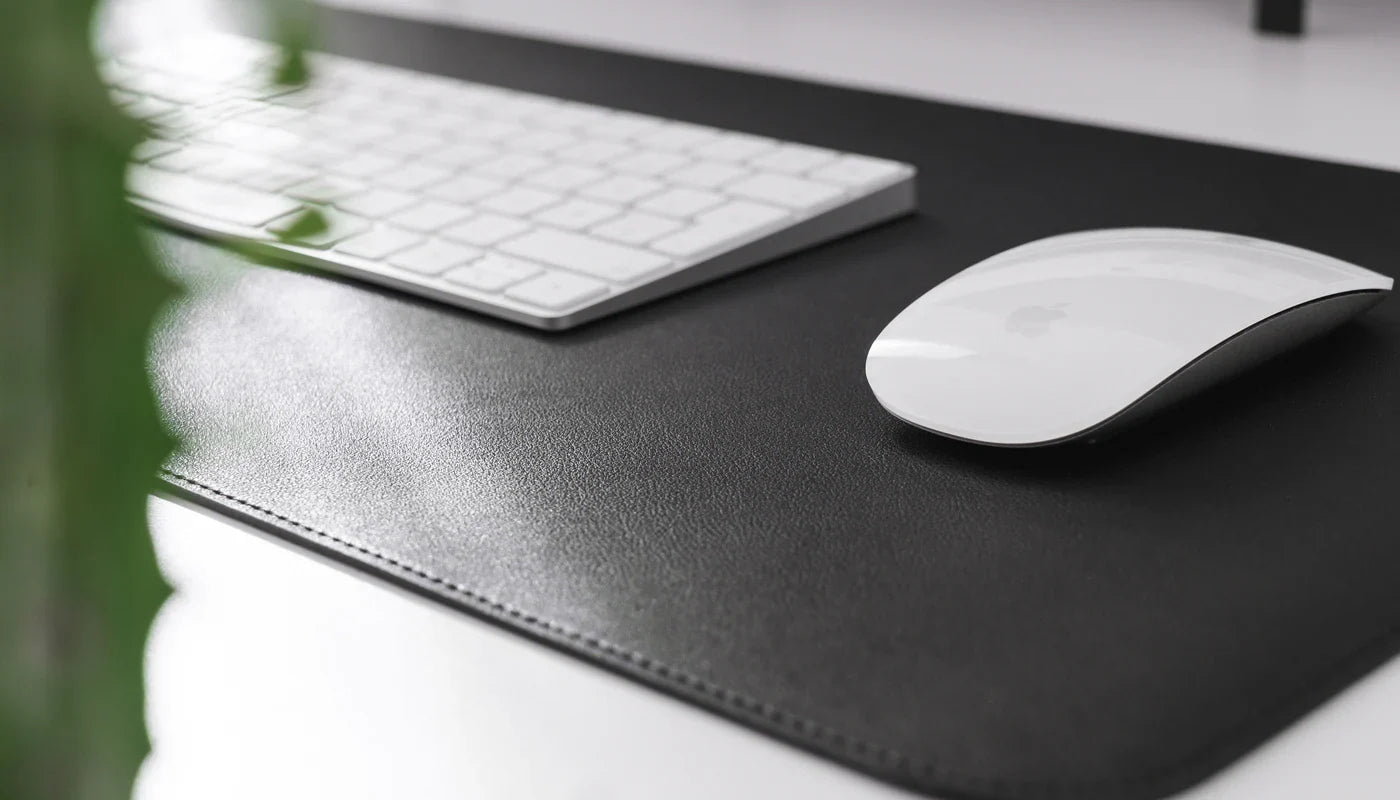 Desk pads
Discover sustainable desk mats for your workspace. Our Desk Mats fit on any desk and offer protection & simple elegance at the same time. The sustainable leather pads are available in different sizes and can be used multifunctionally in any desk setup - as a mouse pad, keyboard pad or as an XL mat for the entire desk!
Our multifunctional desk pads made of vegan eco leather have a lot going for them. Designed for optimal desk work, the soft leather pad lets your mouse glide perfectly over its smooth surface and makes even long screen work comfortable. The cushioning pad not only protects your desk from annoying scratches, but also your wrists. Ideal for the home office!

With carefully selected materials and high-quality workmanship, we ensure particularly high durability of our desk mats. Vegan leather makes your mat waterproof and dirt-repellent and shows no signs of wear even after long use. In addition, the non-slip underside made of renewable Portuguese cork provides a firm grip and catches dirt.

The timeless design of the desk mats embellishes any modern desk interior with simple elegance and is the perfect finishing touch to our Desk Collection!