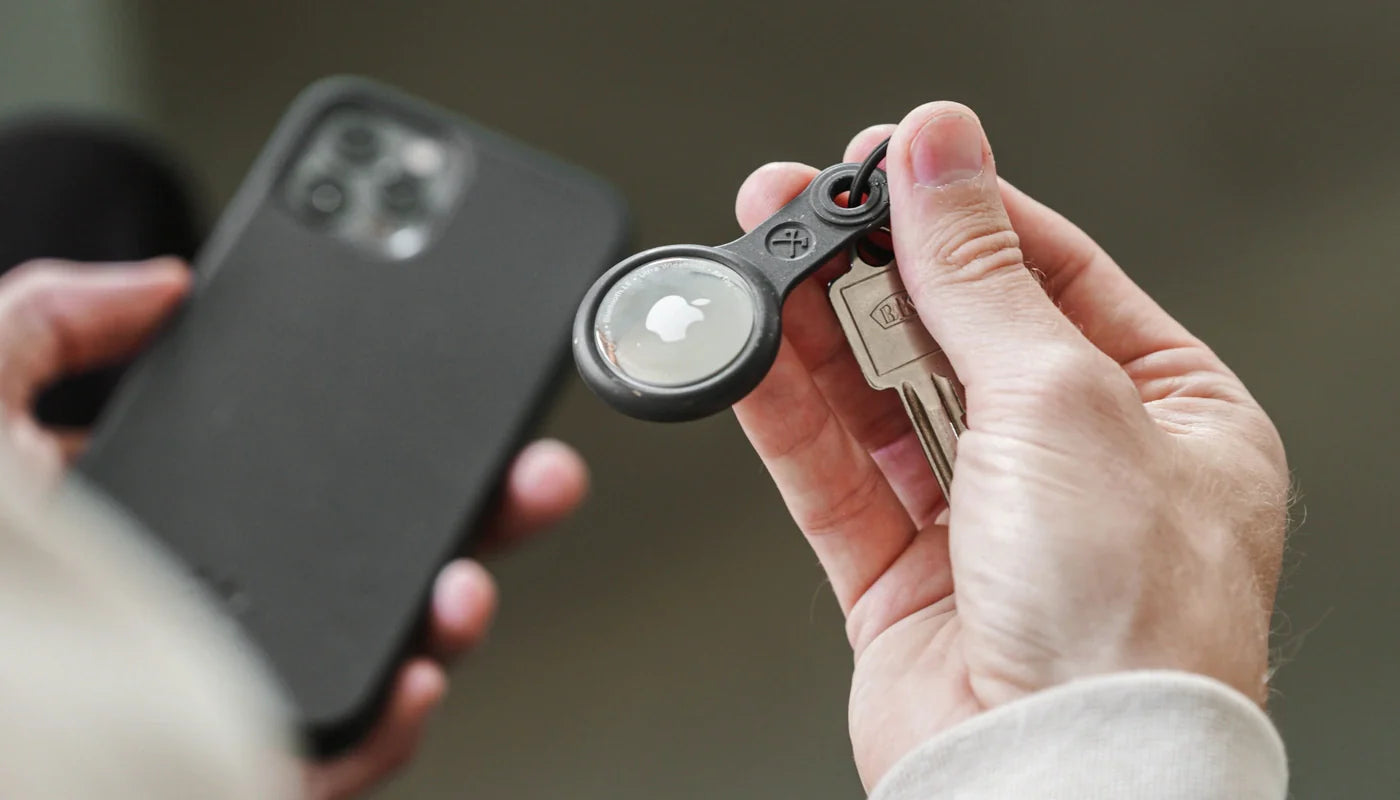 AirTag Accessories
Find all your stuff in seconds with Apple AirTag! Protect your AirTags from scratches and keep them handy with our handy AirTag keychains made from sustainable plant material. Our innovative biomaterial is made exclusively from renewable resources - protecting important resources and reducing our emissions. Now available with our compostable iPhone and AirPods cases!
So you will never lose anything again! Discover our AirTags Case and other AirTag accessories made of vegetable material to ensure more sustainability in everyday life. The flexible protective cover fits snugly around the AirTag Disk and holds it securely in place. So you can let your AirTags locate your keys, smartphone & Co. at any time and be sure that they hold tight to your stuff.

Our organic Airtag Cases come in five stylish colors to match our sustainable 2in1 necklace case and AirPods Cases. So not only can you coordinate your outfit, but you can also color match your AirPods and iPhone to a matching AirTag.

Your AirTags Case is part of our organic family and is made from a natural wheat blend and biodegradable plant starch (PLA). This plant based blend is vegan, resource friendly and most importantly makes your AirTag tag 100% compostable!