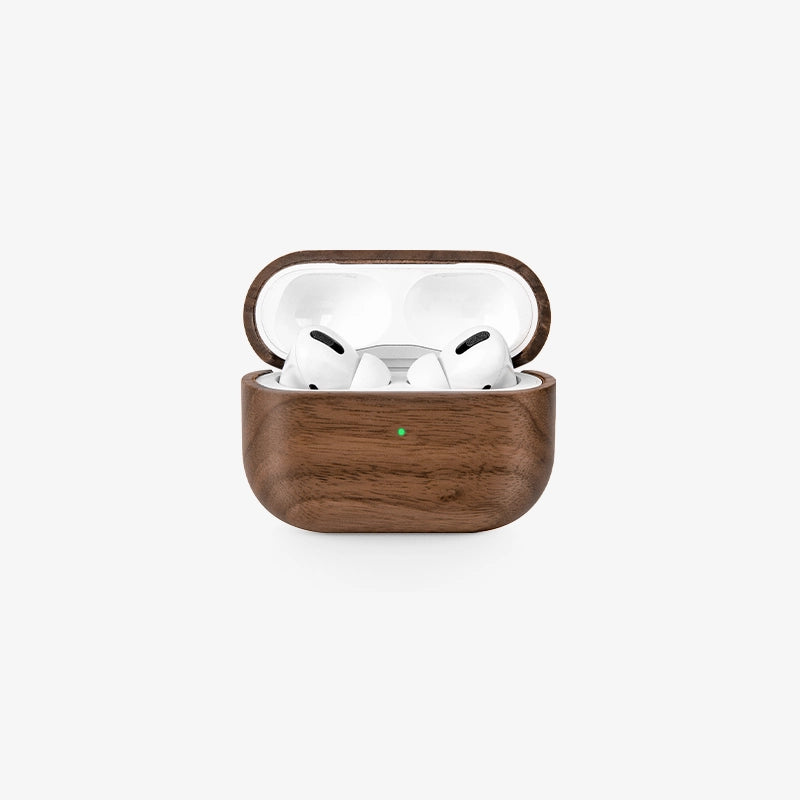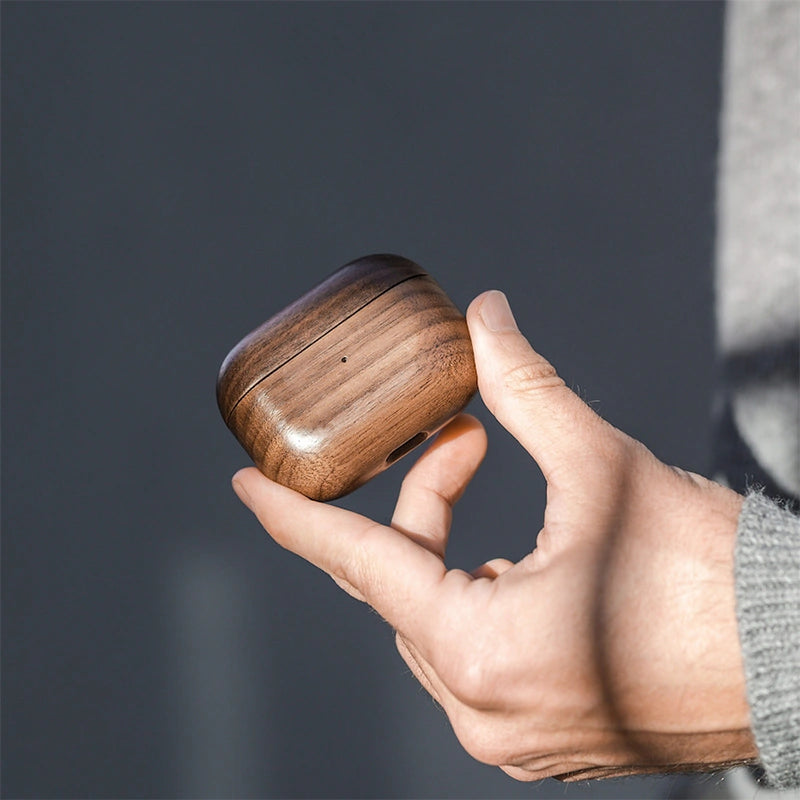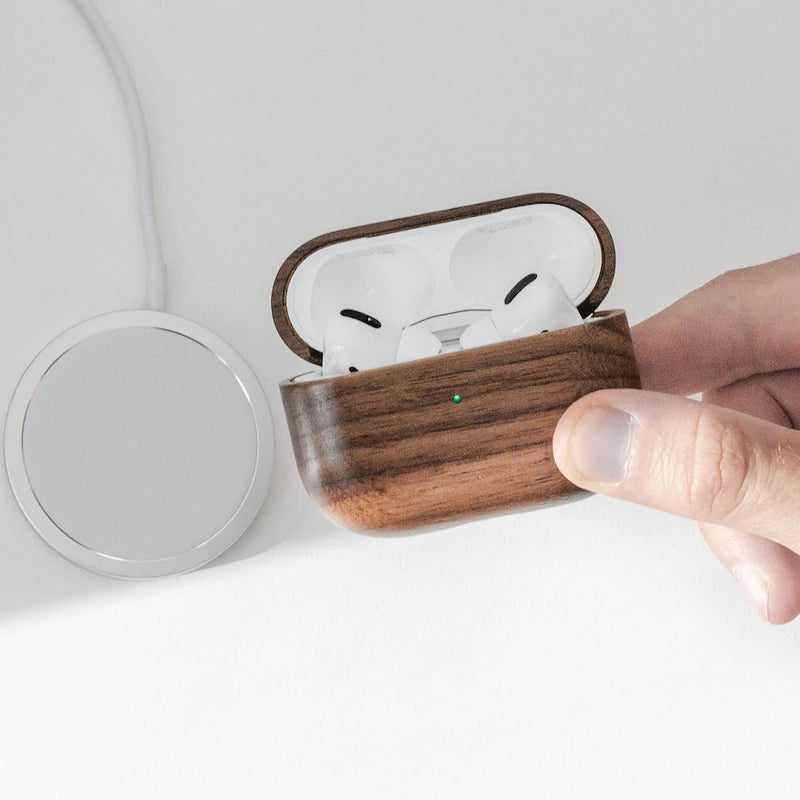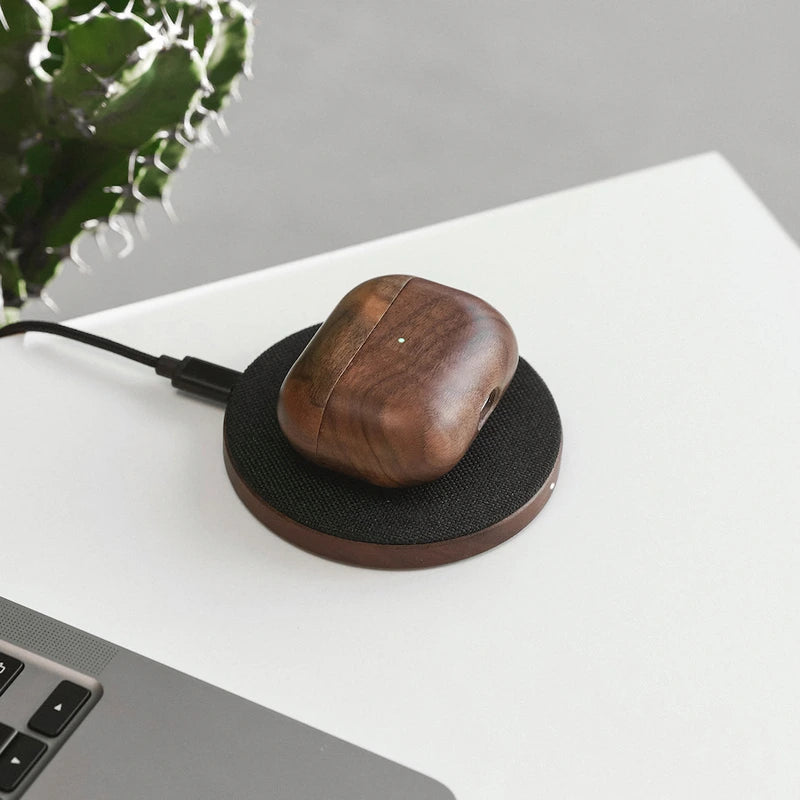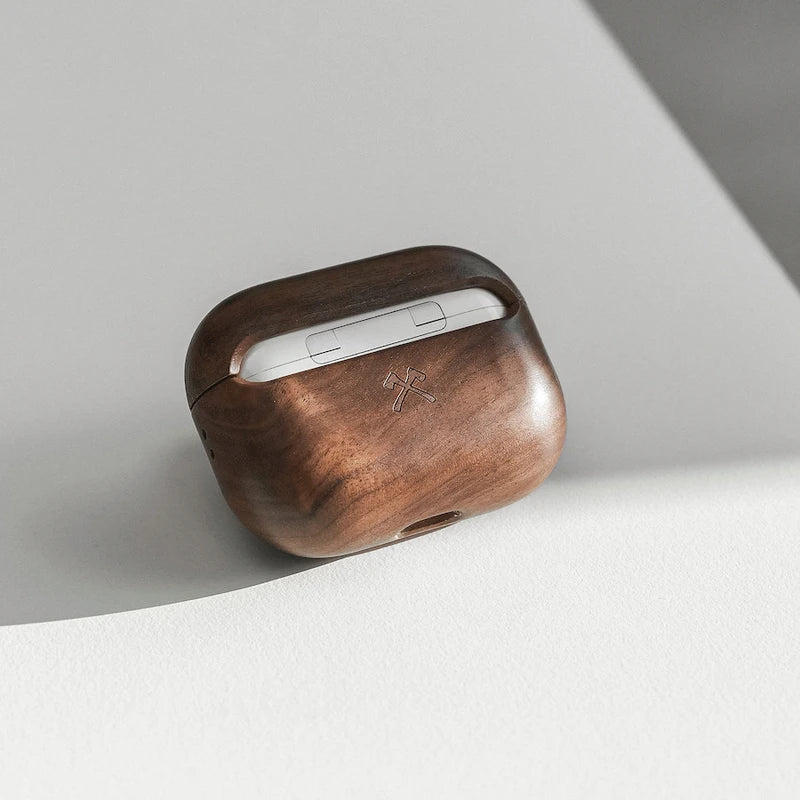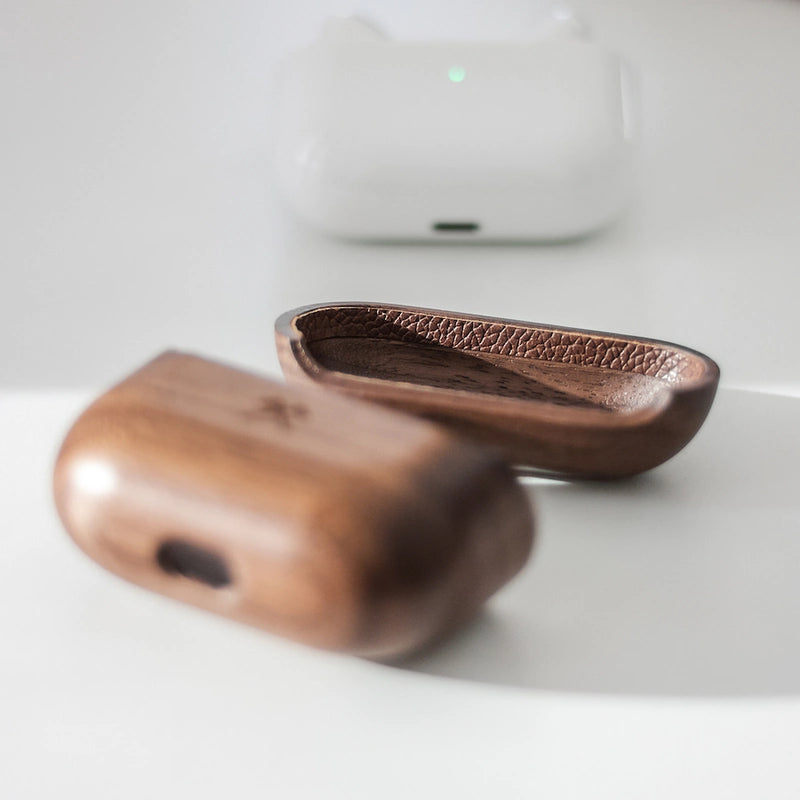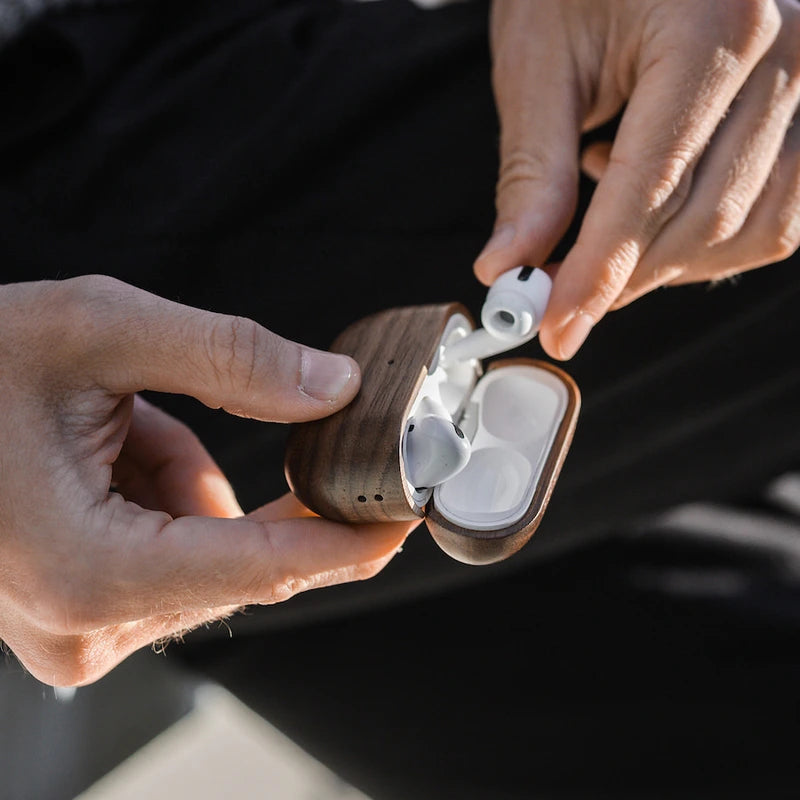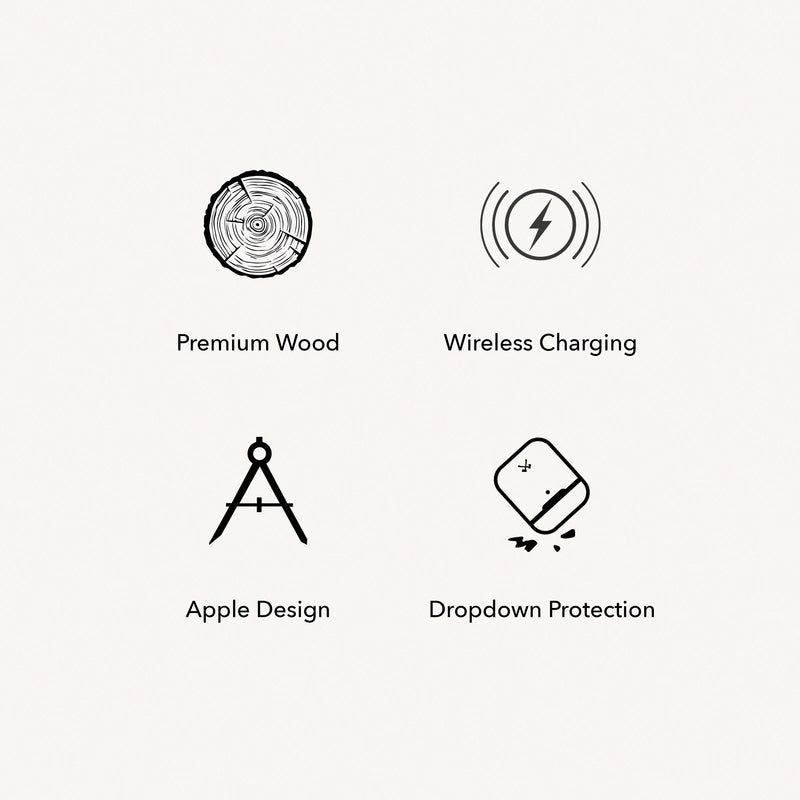 AirPods Case Wood Airpods Pro Case Wood
Only now at a special Xmas price 🎁
Your AirPods Case made of noble walnut wood protects your AirPods with 360 degree dropdown protection and is the better alternative to the classic plastic cases! Through a particularly precise fit, the Case supports wireless charging and is thanks to unique grain a handmade unique piece!

Handmade unique piece
Slim precise fit
360° design protects from bumps & scratches
Soft inner fabric for support & scratch protection
Fastening holes for loop
Supports Wireless Charging
AirPods 1 & 2: 20 g
AirPods 1 & 2: 5.6 cm x 4.5 cm x 2.2 cm
Made from fine walnut wood
Soft inner fabric for support & scratch protection
Shipping costs and delivery time depend on the shipping method and country of the recipient. Shipping is climate neutral with DHL Green!
For more info see shipping info.
Unique one of a kind!
Our new AirPods Case is the perfect companion for individualists with style. Handmade from high-quality walnut wood, the Case refines your AirPods and is a real eye-catcher!
Slim Apple design
Minimalist Apple design meets sustainability! The protective cover is made to fit & remains super thin! Ideal for any pocket!
More power. More advantages!
Noble real wood
Wireless Charging
Precise fit
Dropdown protection
360° protection
Single piece
Premium Protection & Materials!
Reliable all-round protection made of wood protects your AirPods from falls, without applying! The vegan leather on the inside also protects against scratches!
Made for Wireless Charging
Despite rugged protection, your AirPods are still compatible with all wireless charging stations and can also be charged with the Apple MagSafe Charger©.
Material & Care
All products from our Wood Collection come from nature! We use real wood, most of which comes from Germany and the USA. All woods are certified and come from sustainable forestry.
No, and that is exactly what makes our real wood products! Each wooden cover is truly unique and will only exist once in the world. Since we work with a natural product that always has different grains and structures, each Case is individual in its look and feel.
Although we use real wood, we made sure that the protective cases do not add any noticeable weight to all Apple devices. So the wood is about 1mm thin and weighs 12-15g.
Your Woodcessories product does not require any special care. Even normal weather conditions, such as rain showers, do not affect your unique piece. However, your unique piece should be protected from strong moisture, heat, cold or sunlight. Even if the wood is treated with several layers of wax, it is a natural product that can be negatively affected by extreme weather conditions.
Wireless Charging & Co.
Yes, you can still charge your AirPods conveniently with wireless charging. The Case for AirPods is super slim, allowing you to use all the features of your AirPods without any problem.
But safe! All our cases are compatible with Apple's MagSafe technology and can be easily charged with the MagSafe Wireless Charger. So you get even faster charging power by simply placing your AirPods in the center of the charging pad.
Our wooden case is a simple click-in case and is custom fit for any AirPods and AirPods Pro model. Simply click the AirPods into the Case and it sits securely in the case. All buttons and controls remain fully accessible.