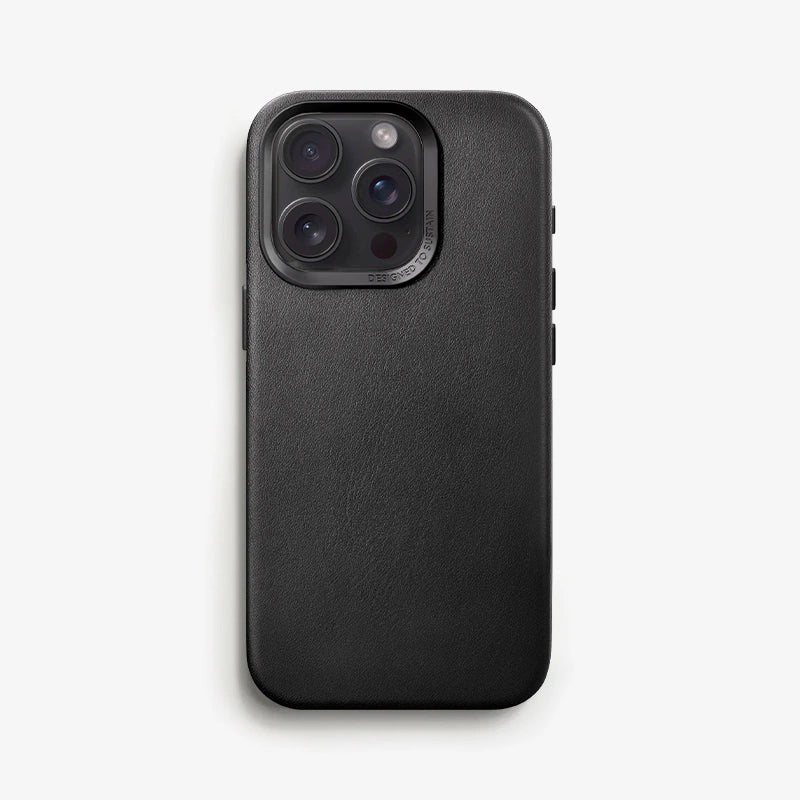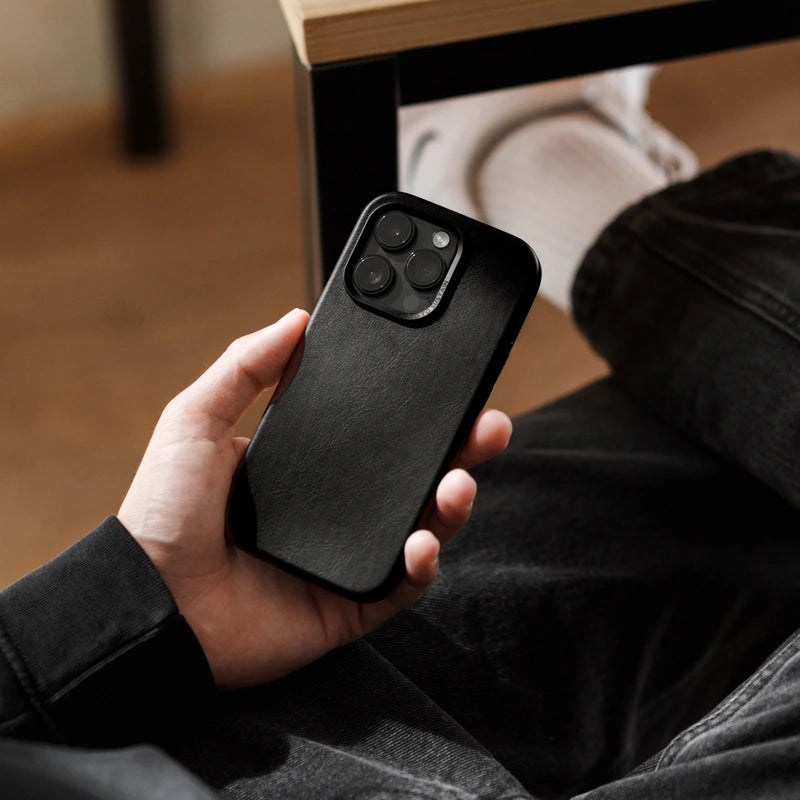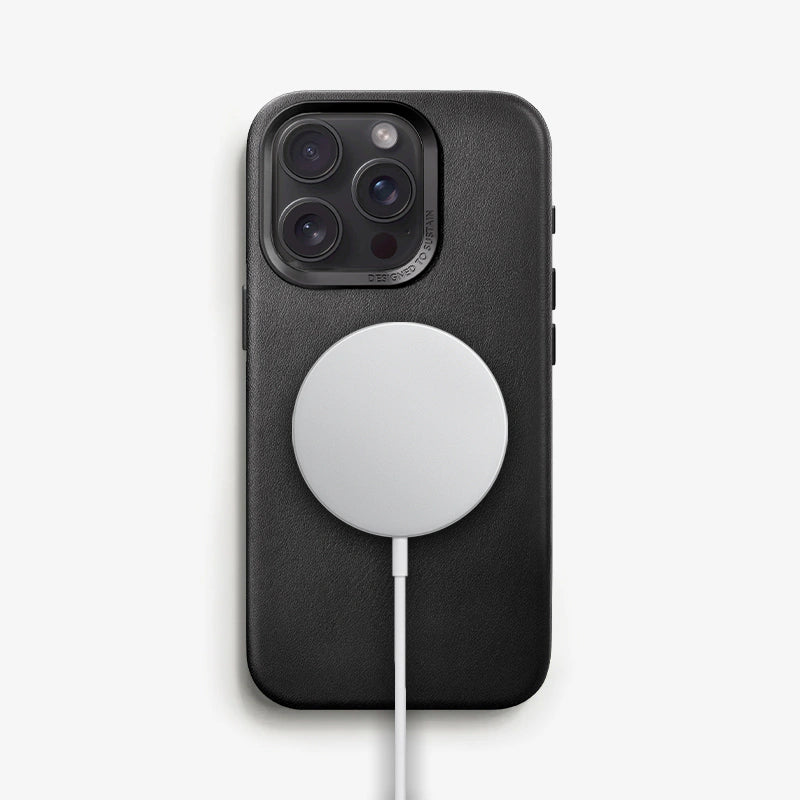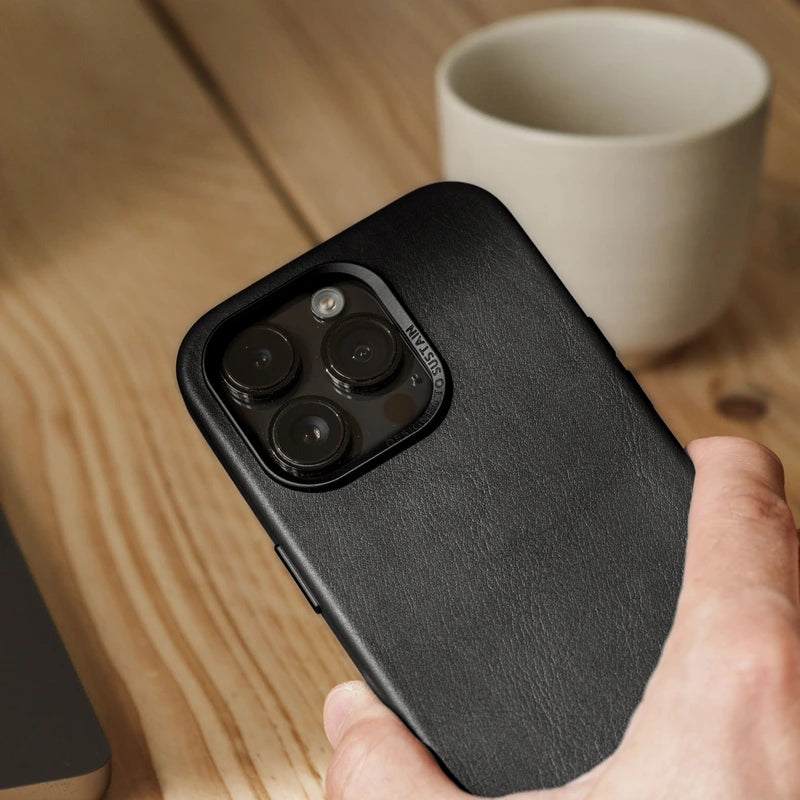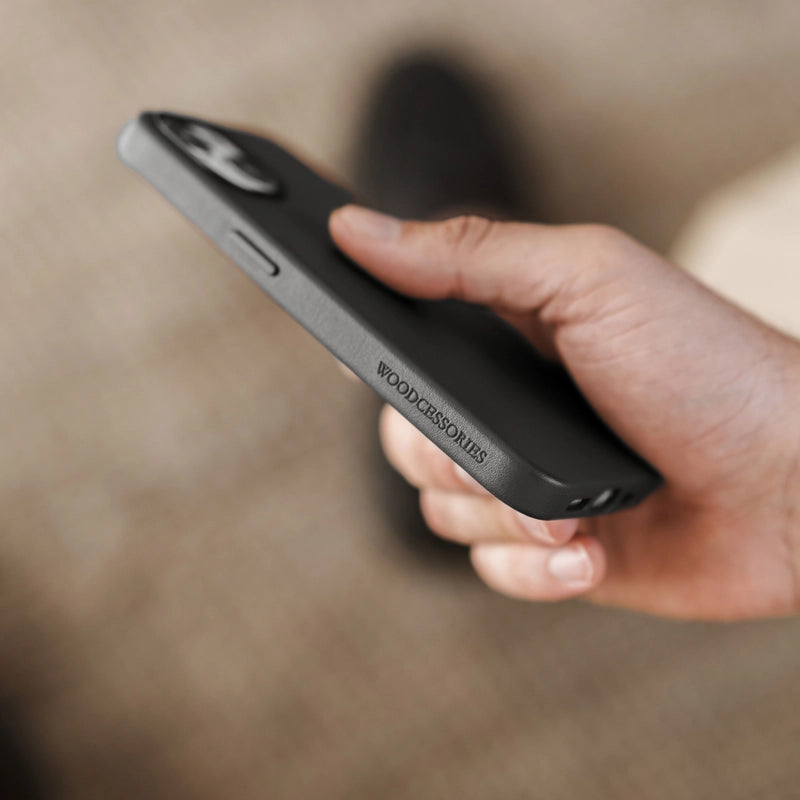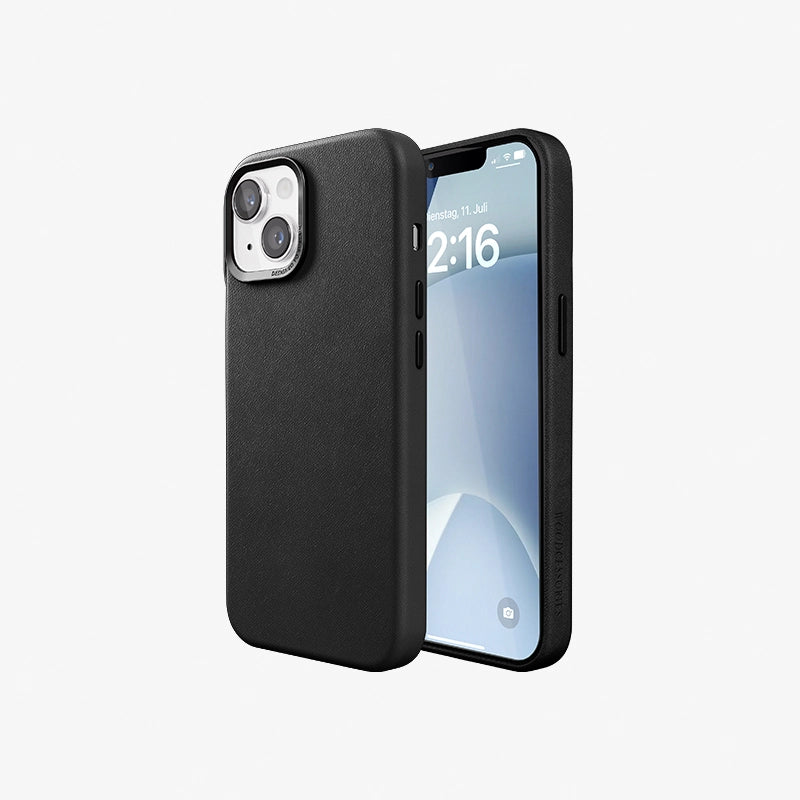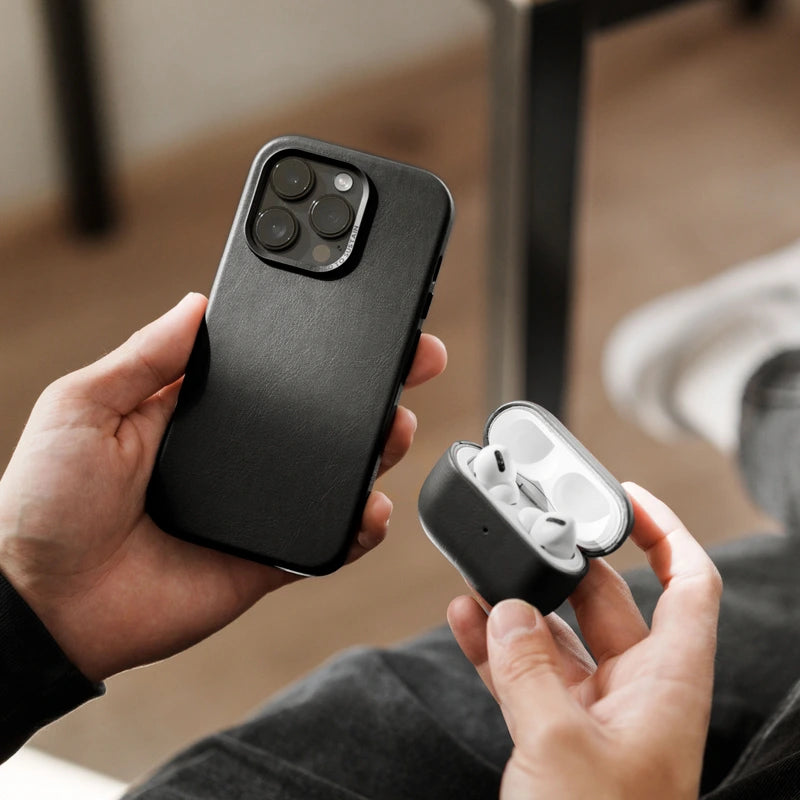 iPhone Case Leather Vegan
Quality, character and tradition meet eco-friendly materials: This Case is made for leather fans who care about the environment. Our organic leather case is the first iPhone Case made from aloe vera plants! Just like real leather, our handmade Case gives your iPhone a luxurious character and develops a custom patina. Equipped with the latest MagSafe© technology, 2m impact protection and details made of noble aluminum, the organic leather case offers everything your iPhone needs!
Certified Oekotex fabric
End pieces made of high quality metal
Pollutant free & REACH certified
Cords length: 1.5 m
Shipping information
Information about delivery times & shipping costs
In the following tables you will find the delivery times, shipping costs as well as the respective shipping service providers for the shipping of our products:


Standard shipping

Germany:

3,99€
1-3 business days
(via DHL, DPD)

Switzerland:

4,99€
4-6business days (Fedex, ParcelOne)
Attention: Additional customs charges may apply for orders to Switzerland.


Austria:

4,99€
4-6business days (Fedex, Parcel One) 

Europe:

6,99€
4-6 business days
(Fedex, Parcel One) 

USA:

29.99 $
3-4 weeks
(local shipping provider) 
Notes:
For deliveries with the shipping service provider PARCEL.ONE to Switzerland, Austria and other European countries, the package will be handed over to the responsible shipping company of the country in the country of delivery, as especially our customers from Austria and Switzerland prefer this shipping method. For delivery to non-European countries or non-EU countries, additional country-specific import duties, possibly customs clearance fees, customs clearance service fees, and possibly import sales taxes may apply.
The amount of the fees depends on the country of delivery. Please check these fees with your local customs office. These fees are to be paid by you.
Pickup of the items is not possible.
The calculation of shipping costs is only available if you have something in your shopping cart.
Choose between all and secure payments!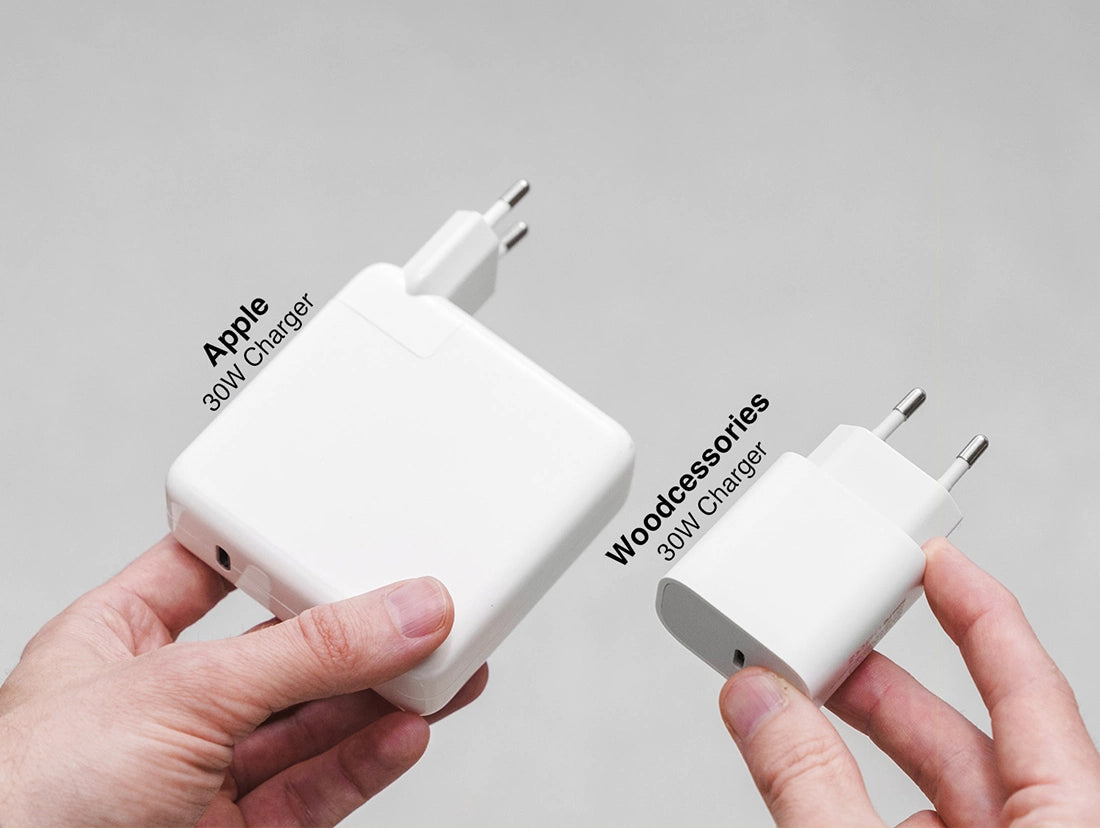 Compact size
The compact size makes the 30 Watt charger the perfect companion! Whether you are traveling, at home or for the office. You never have to sacrifice power for size again!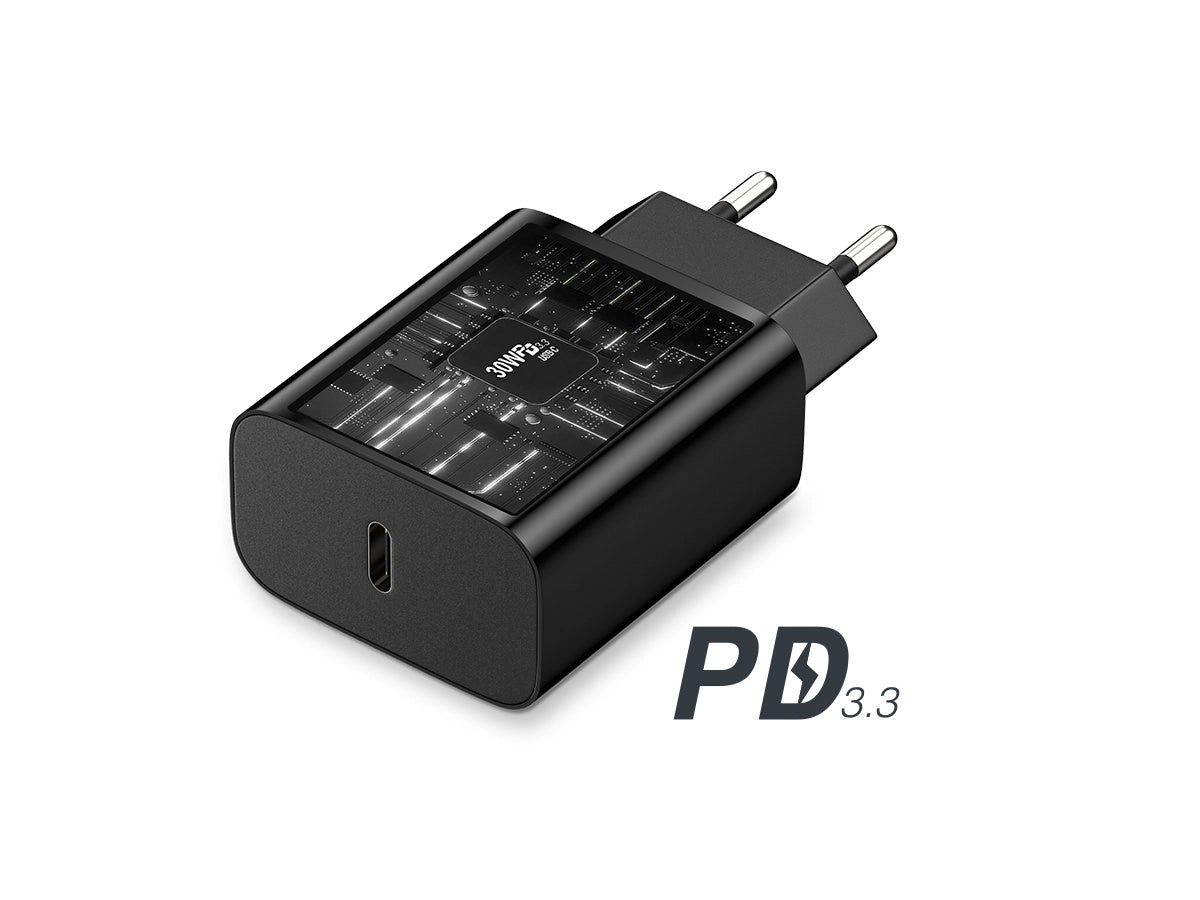 Intelligent charging chip
Thanks to the new Power Delivery standard with smart chip, the 30W USB-C power adapter and end device communicate with each other to set the perfect power for your device. This guarantees stable & safe charging!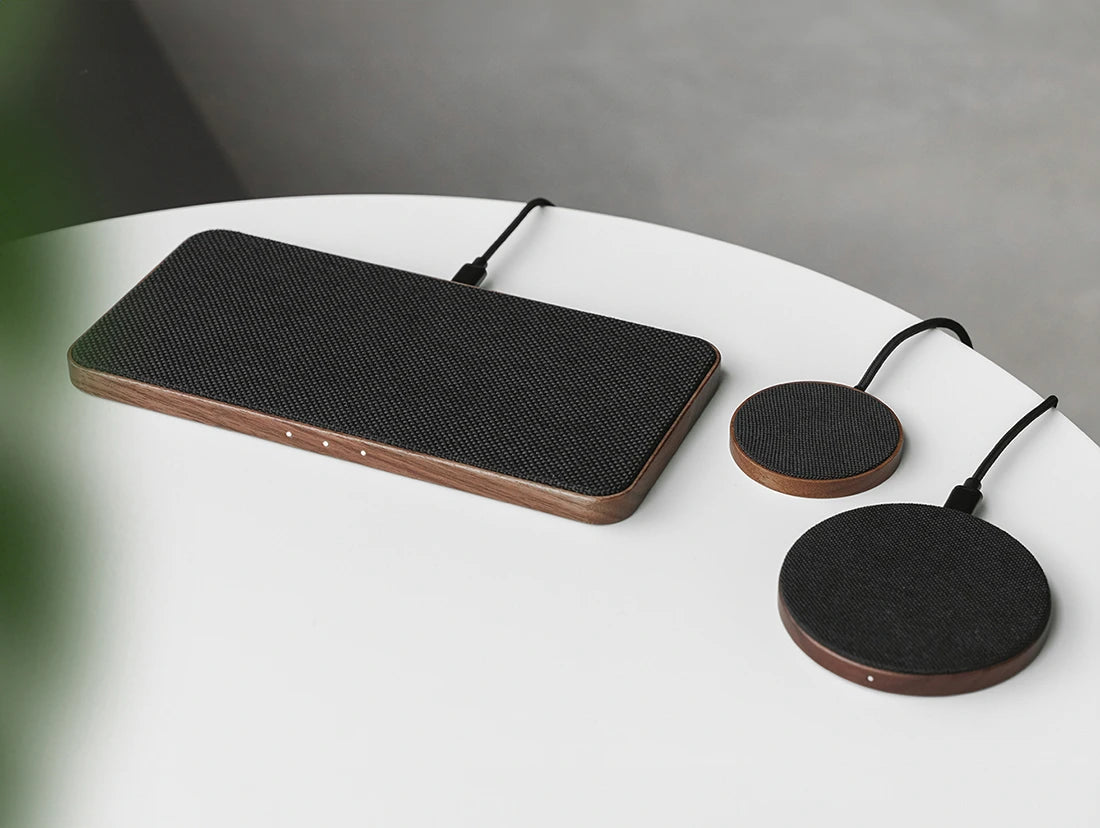 Charging collection
Discover the right wireless chargers.
Full power.
Slim design!
Fast Charging Power
PD 3.3 Technology
0-50% in 30 min
USB-C Charger
Overvoltage protection
Temperature control
Only with the fast charger can you experience true fast charging. For our wooden wireless charger, you need a 30W power supply to reach the power of 15W. You also need this power supply for our 3 in 1 charger to reach a total of 30W power and to be able to charge the promised 3 devices at the same time.
Your 30W USB-C power adapter does not include a cable.
The power supply has a power of 30 watts. The power used depends on the charger used. With our wireless charger, a power of up to 15W is possible. With a direct connection to a charging cable, a power of 20W is possible for the iPhone 13, for example.
The 30 W USB-C power adapter has a two-pin EU standard plug.
The 30 Watt adapter is compatible with all USB-C chargers that require up to 30 Watts of power.
Thanks to USB-PD technology, you can charge your devices in a short time. Using a USB-C/USB-C cable, you can charge your MacBook Air to 50% in 70 minutes. For an iPhone 13, you can reach 50% in just 30 minutes. However, the speed of charging always depends on your device and the cable you use.
PD stands for Power Delivery and is the latest and smart fast charging technology. Here, a "communication" between the charger and the consumer takes place automatically. The power supply unit detects the power requirements of the connected devices in order to supply the right amount of current so that the device can be charged as quickly as possible. It also protects against overheating and overvoltage.
Connector: USB-C
Technology: Power Delivery (PD, PPS 3.3)
Input: AC100-240V 50/60HZ, 0.8A
Output: 30W Max / DC5V 3A/9V 3A/12V 2.5A/15V 2A/20V 1.5A