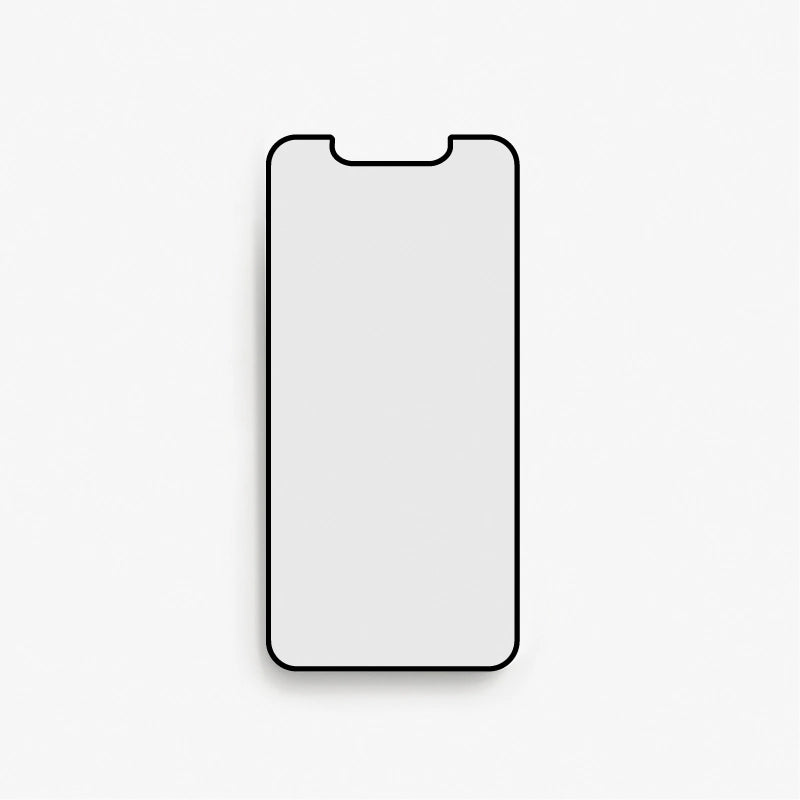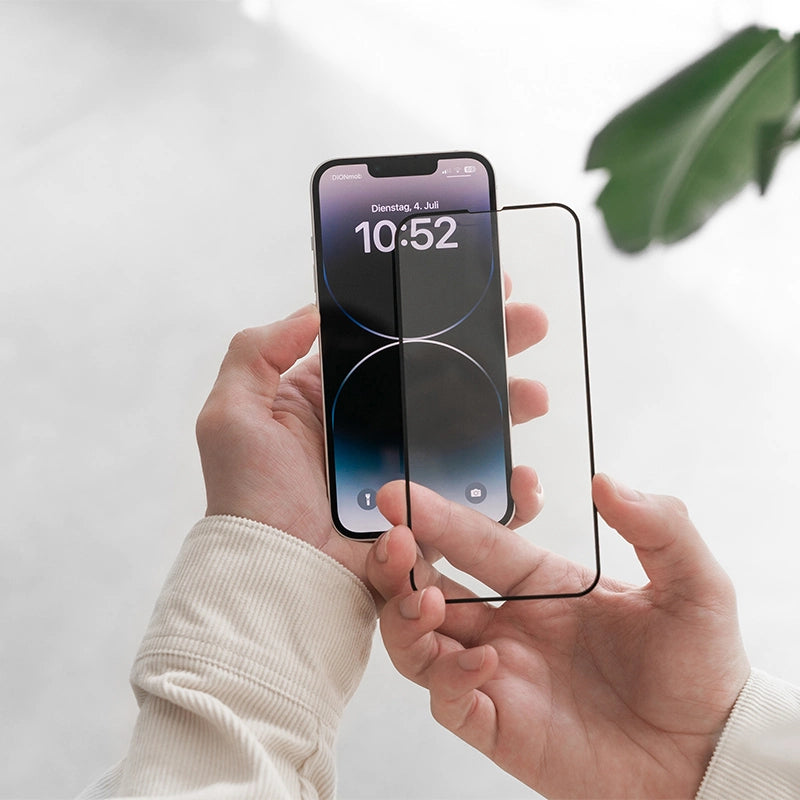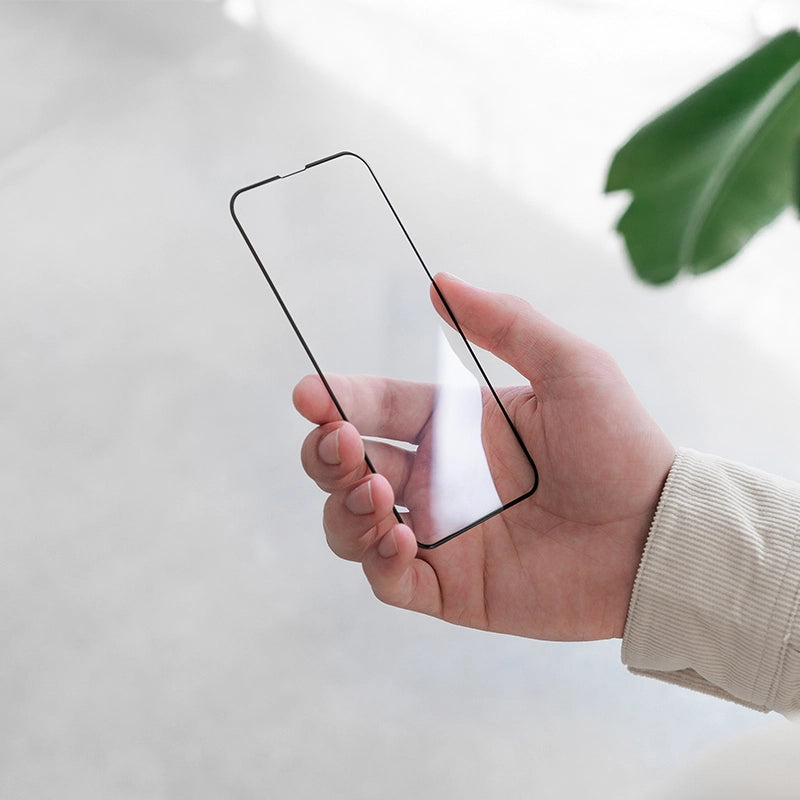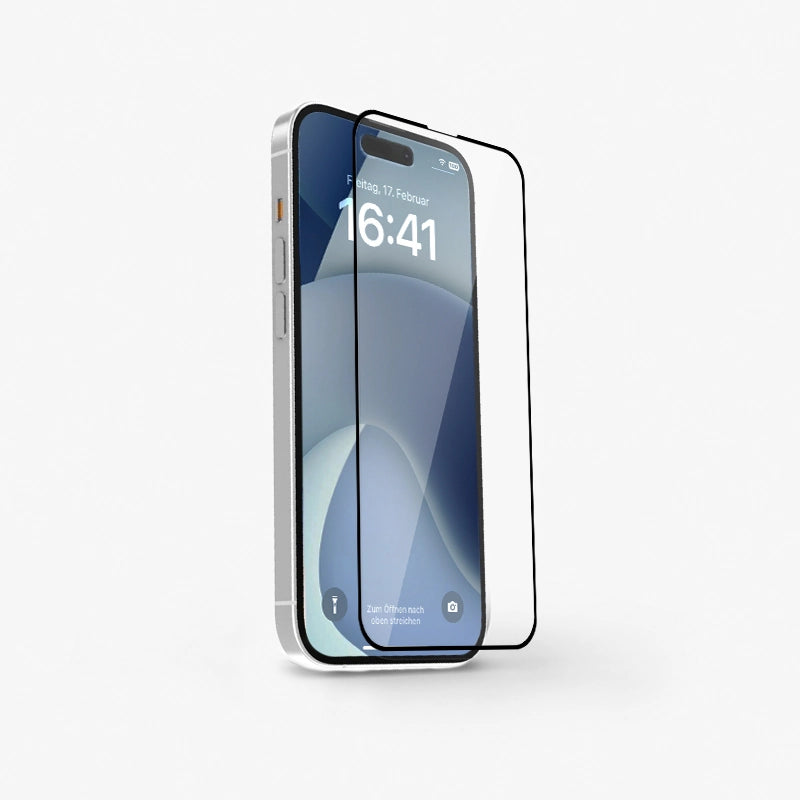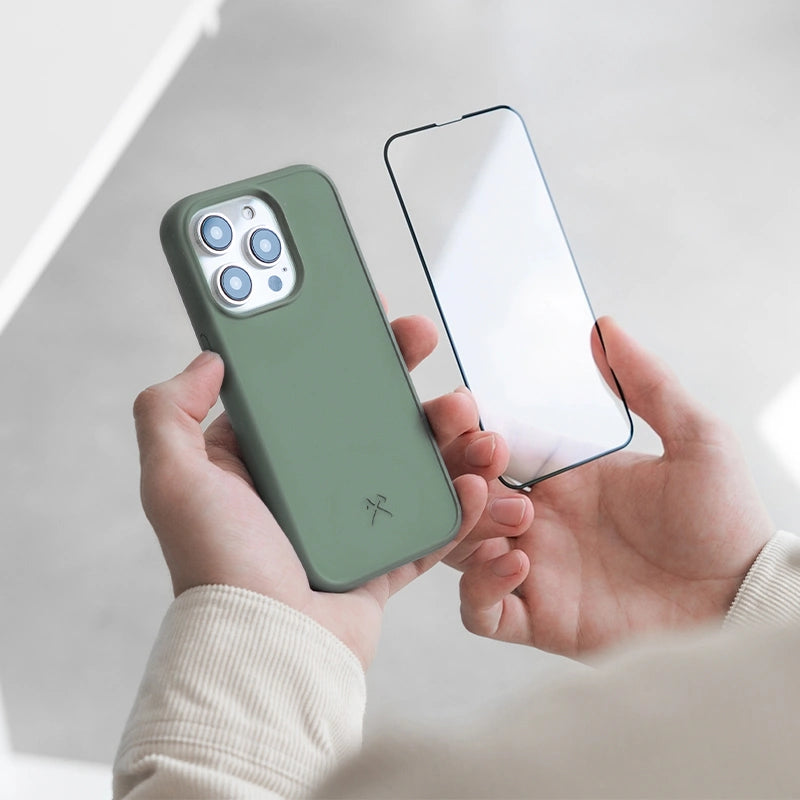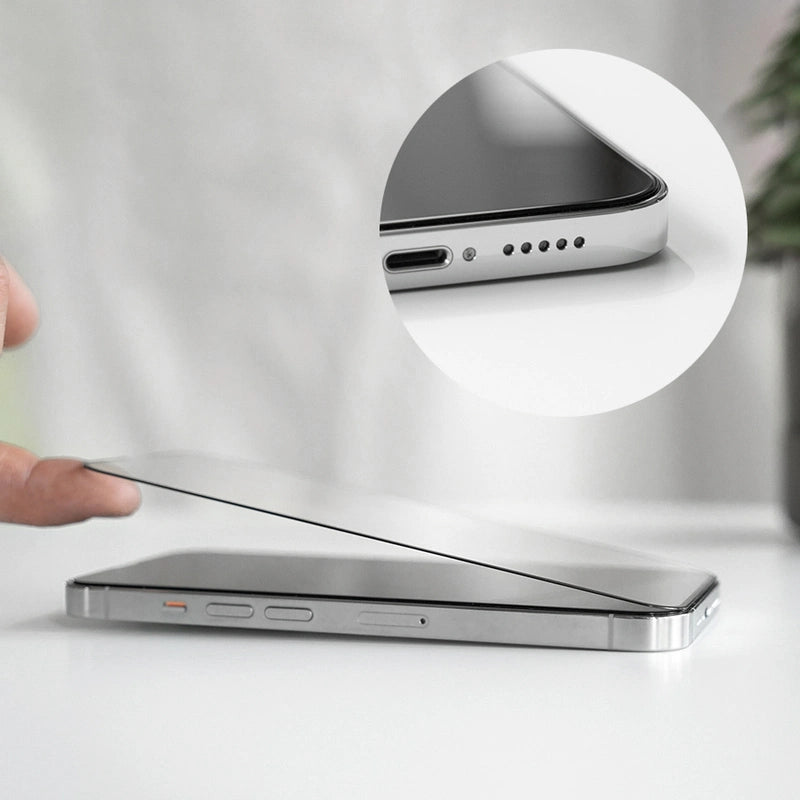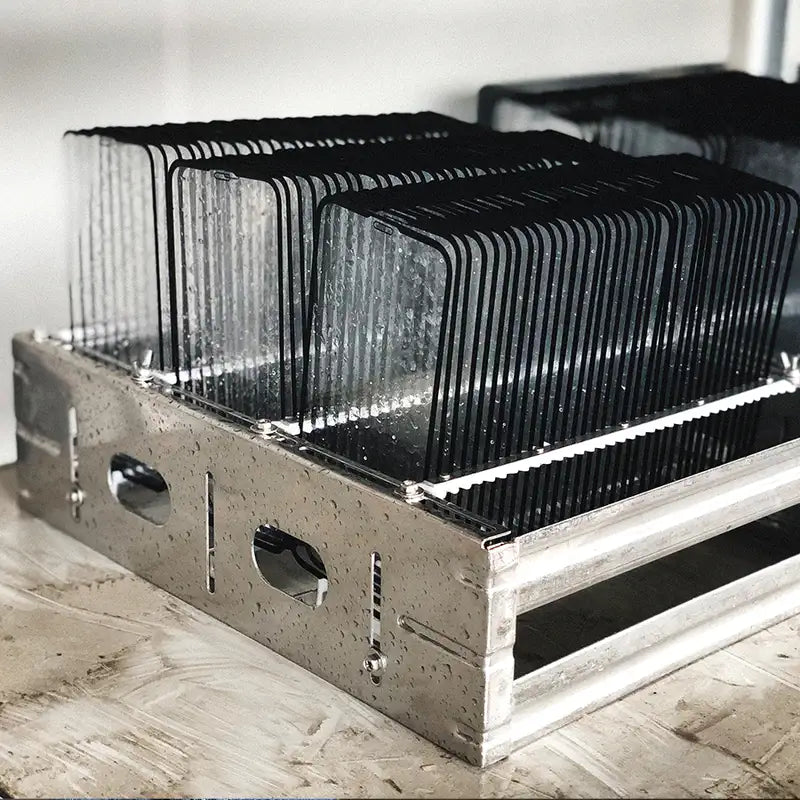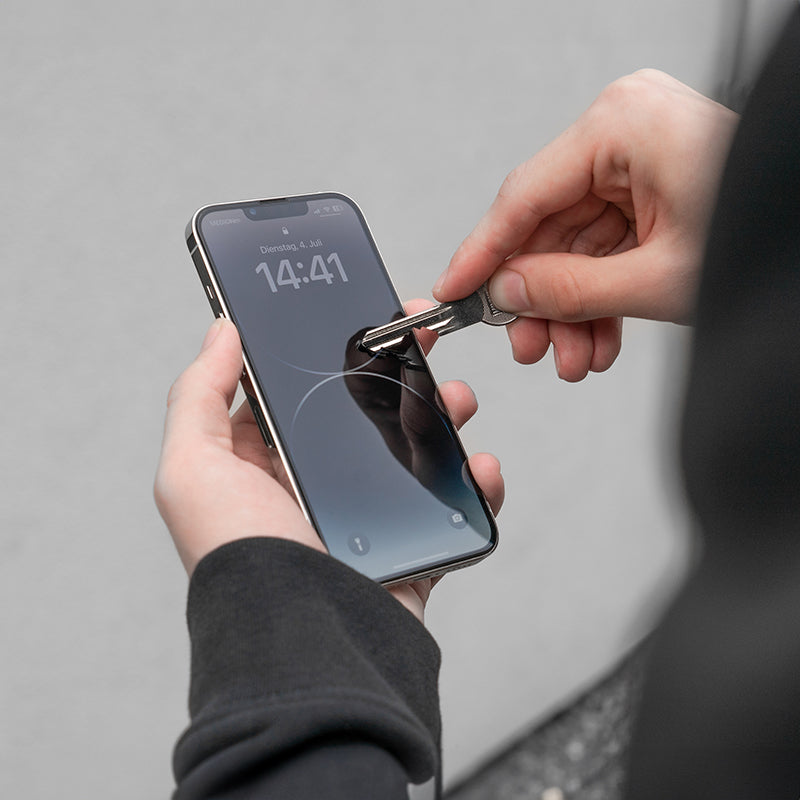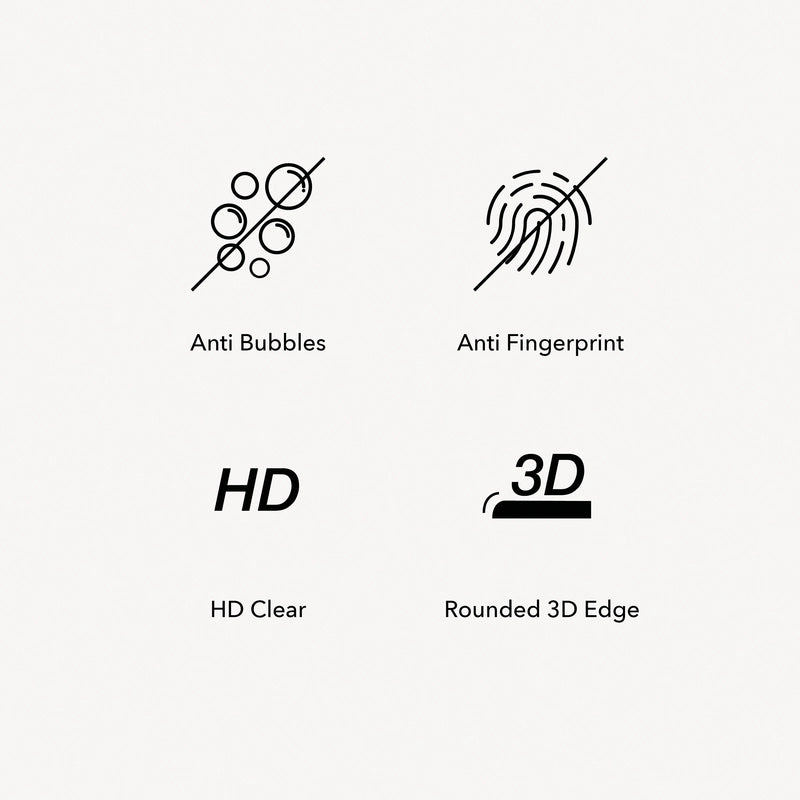 3D Tempered Glass iPhone 13 Mini Tempered Glass Full Screen
Only now at a special Xmas price 🎁
The scratch-resistant Asahi glass protects your display with ultra hardness 9H! Thanks to the rounded edges and the 3D look, the protective glass for your iPhone 13 Mini is hardly noticeable! The self-adhesive protective glass nestles with just one fingerprint in seconds bubble-free to your display!
Full screen cover with rounded edges
Quality protective glass thanks to extreme hardness (9H)
Self adhesive film with bubble free application
Scratch resistant & anti fingerprint coating
Ultra HD transparency & Face ID compatible
Weight: 12 g 
Dimensions: 1 mm thin
Japanese asahi glass
Extreme hardness (9H)
Oleophobic surface against
Dirt & fingerprints
Shipping costs and delivery time depend on the shipping method and country of the recipient. Shipping is climate neutral with DHL Green!
For more info see shipping info.
Quality meets sustainability
Genuine Japanese glass, rounded 3D edges, anti-fingerprint, extremely shatterproof, HD transparency, easy to apply...You get a professional eye protection film at a great price!
Scratch resistant hardness
Due to the 9H scratch resistance, even sharp objects leave no annoying scratches on your Apple iPhone! The oleophobic layer makes dirt and fingerprints disappear with just one wipe!
More power. More advantages!
HD transparency
Anti-fingerprint
9H hardness level
Scratch resistant
3D edges
Bubble-free
Flattened 3D edges
The 3D glass is perfectly adapted to the curves of your iPhone display and provides full coverage of the screen. The Tempered Glass feels like the original iPhone display.
Ultra HD transparency
Enjoy your screen without restrictions & use your Apple Face ID without problems! Thanks to the crystal clear HD material, you will experience an unchanged, perfect feel!
Bubble free application
The protective film made of Japanese Asahi glass is self-adhesive & nestles in seconds bubble-free to your display! It spreads with a single finger pressure as if by itself! *Please note FAQs
Controlled quality
Quality you can feel! Every single protective film goes through a variety of elaborate processes and is tested by an intensive quality control! Due to the precise processing, you get a real premium armor film.
Our extra tempered protective glass has been reinforced for hours to increase the strength & better protect the iPhone screen. Compared with normal film or glass, the 9H tempered glass can withstand stronger force. This reduces the risk of your iPhone screen shattering when dropped or collided.
No, the iPhone screen protector from Woodcessories does not affect the touch sensitivity of the phone, as the thickness of the protective film is only 0.3mm.If you experience any problems, first reconfigure your Apple Touch ID by resetting your fingerprint in your settings. If you still have problems with the Touch ID function or with recording voice messages, please check if you have applied the protective glass correctly or contact our support.
Each iPhone Tempered Glass comes with a complete cleaning kit. Before installing the screen protector, please follow the instructions for cleaning the screen. Use the alcohol wipe to remove dirt and fingerprints, clean your screen with the cleaning cloth and dust your screen with the included anti-dust stickers if necessary. Cleaning is extremely crucial to ensure proper application.
You have to make sure that all dirt and dust particles on the iPhone screen have been removed before installing the protective film. Even light dust or dirt can interfere with a bubble-free, problem-free application and possibly restrict the usability of the screen!
If bubbles exist after applying the film, the following tips can be followed:
Larger bubbles: Slowly lift one corner of the screen protector & reposition it in place. Try to press the bubble out of the film
Small bubbles: Try to press the bubbles out of the film with your fingertips, a cloth or a credit card.
Please note:
For a bubble-free protective film, you must ensure that all dirt and dust particles on the iPhone screen have been removed before installing the protective film.
Yes, our 3D curved lenses are designed to cover the entire iPhone screen including the black frame. This not only gives you premium screen protection, but also a perfect iPhone look as the 3D Curved Tempered Glass blends with the surface of your iPhone!
The bulletproof glass film might shatter in case of a drop or high pressure. Even with a thickness of 9H, the glass cannot withstand every external force. First and foremost, your iPhone screen should be protected. This should actually be intact & without damage. Please note that a 100% protection of your iPhone screen can not be guaranteed!