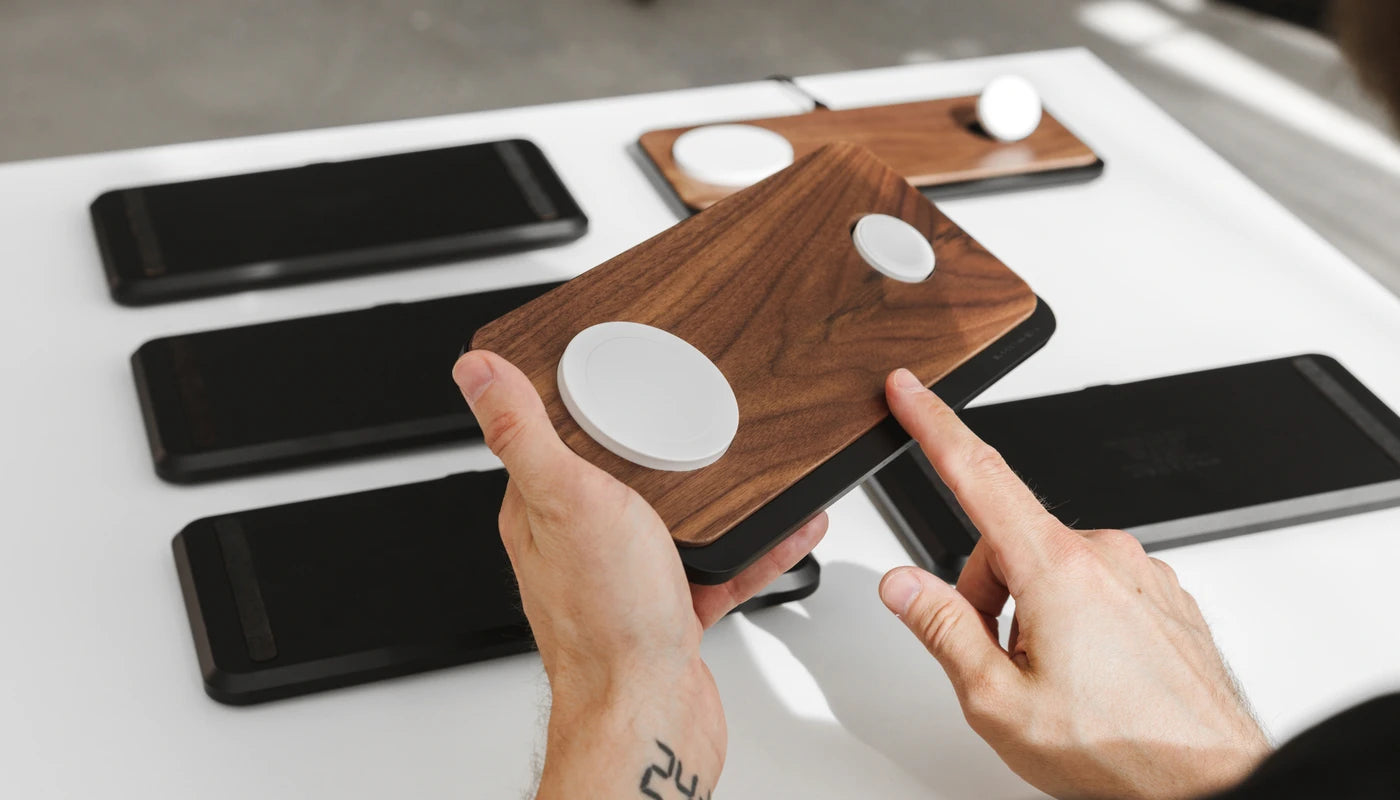 Charging stations & Co
Charge your devices as efficiently as possible with the right accessories!
Our premium charging accessories made of high-quality natural materials give your smartphone the power it needs and charge your battery in seconds!

Discover wireless chargers, MagSafe chargers, smart adapters and Lightning charging cables for the best charging experience up to 15W.
Charging with the power of nature - our sustainable chargers & accessories are made from environmentally friendly materials such as premium wood, soft hemp fabric and recycled aluminum. Together with the latest wireless and MagSafe technology, they create products of the highest quality and efficiency that charge your devices reliably and quickly

Our wireless chargers are optimized for inductive charging and can charge up to three devices simultaneously. So you can charge all your devices with only one charging station and are always ready to go!

With our MagSafe accessories you are optimally equipped to use the new magnetic function. Our MagPad allows flexible charging with up to 15 W without having to put down your iPhone. The stylish MagSafe cases made of high quality wood, stone and organic material let you attach innovative MagSafe accessories to your case thanks to integrated magnets.

For additional power, our Smart Charger is ideal. The USB-C power adapter charges with up to 30 W and ensures lightning-fast charging of your devices.