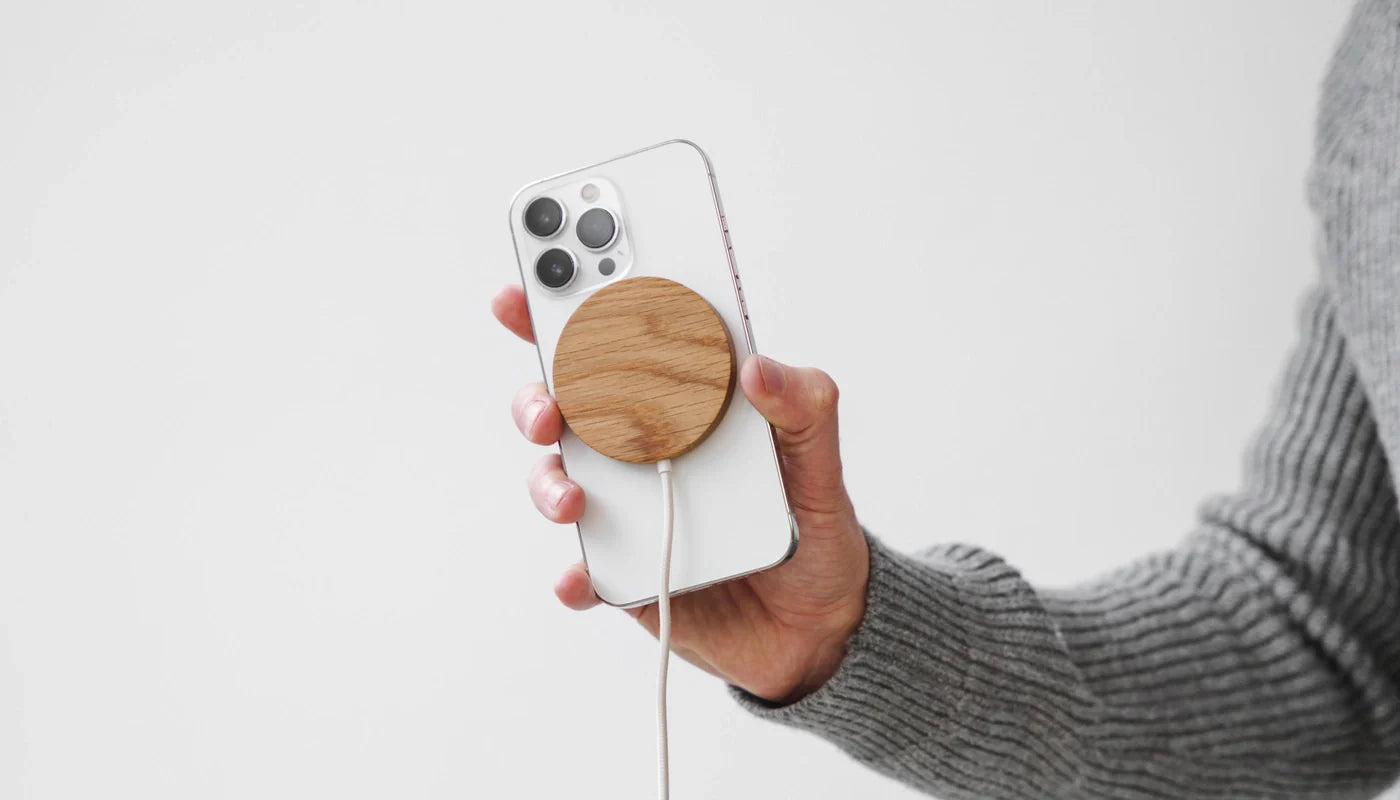 MagSafe Accessories
Protect and charge your Apple products with MagSafe® and enjoy extra strong magnetic hold and more flexibility! Our iPhone MagSafe Cases, Wireless Charger and other MagSafe accessories made of wood and natural materials are unique eye-catchers and thanks to the new innovative Apple technology even more practical! Just magnetically dock your MagSafe accessories, charge in a flash and conquer the next adventure!
Discover iPhone Cases & accessories for your iPhone 12 and use the practical, magnetic power of the new MagSafe technology.

With our new Bumper Case you can dock easily to the MagSafe Wireless Charger, or also click the MagSafe Wallet to your sustainable iPhone 12 Case and remain super protected!

Our MagPad also offers the practical, magnetic function and lets your iPhone connect in seconds! Even older iPhone models without MagSafe can be charged without any problems - because our MagPad Charger is still a normal Qi charger. Whether Qi Wireless or magnetic MagSafe® charger - we guarantee full charging power!

You love extremely lightweight cases in elegant design? The extra thin Slim Case is just as perfect for charging with MagSafe! With less than 1mm thickness it secures your MagSafe charger and lets you use all functions of your iPhone while charging.

We are already working on further accessories for the new MagSafe function, which you can easily attach magnetically to your smartphone Case . So keep your eyes open!